AMD once again shows the quarterly loss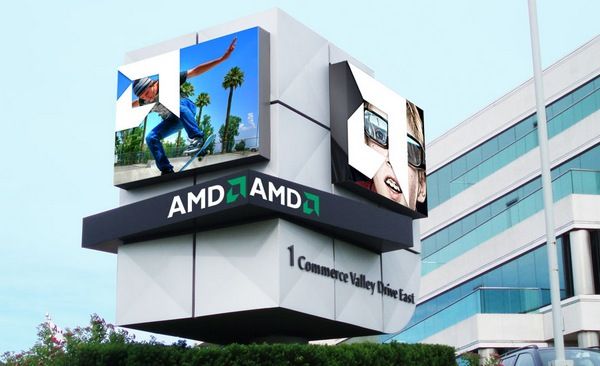 The company Advanced Micro Devices (AMD) has published financial report for the first quarter of 2015. Announcement of the results did not meet expectations of market experts. The manufacturer also announced his retirement from the market microserver.
In a stagnant PC market and the seasonal decline in sales of game consoles AMD's revenue decreased by 23% compared to the same period last year to $ 1.03 billion. $ 75 million were written off as a result of reducing the cost of previously acquired intangible assets and restructuring costs are estimated at $ 12 million. The net loss of over $ 180 million, or $ 0.23 per share.
Despite the discontinuation of microserver branded SeaMicro, AMD is not going to sell this business. Chimpeyker decided to retain the intellectual property of the subsidiary, in addition, will increase the cost of developing the productive server processors.
It is expected that in the second quarter, the company's profit will be 3% (plus or minus 3%) lower than in the first three months of 2015. According to the president and CEO of AMD Lisa Su (Lisa Su), the situation may improve in the second half of this year, when the sale will be the first devices running Windows 10 on board.
AMD once again shows the quarterly loss
updated:
April 17, 2015
author: