Amazon opened its first retail store on campus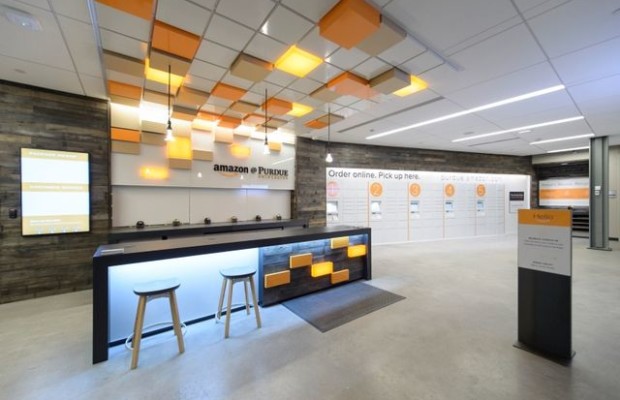 Internet company Amazon announced the opening of its first retail store on campus at Purdue University. Shop, dubbed Amazon@ Perdue, is used as a point for unloading and delivery of the goods. It university students will be able to receive parcels with textbooks, order online section purdue.amazon.com. You can also receive any goods from the range of Amazon. Member service Amazon Prime and AmazonStudent will have the opportunity to take advantage of free shipping textbooks for the next day. Get the goods can be as an employee of the store, and in the section for self-catering, equipped with special boxes.
Store Opening Amazon@ Perdue is the next step the Internet company to expand its presence in the retail segment. Apple and Samsung, at first are only limited by the supply of the goods ordered, has opened a lot of stores around the world, thereby simplifying the process of buying their products to consumers.
According to analysts, Amazon will not survive in the face of increasing competition from other retailers due to increased transportation costs, if you do not start to move in the retail segment with the usual shops. Since the launch of the service Amazon Prime shipping costs of the company increased by 25%. Starting in 2005, Amazon spent in transporting goods around $ 6.6 billion.
What could be the next step? Amazon, seems to acquire a network of retail stores, which will equip items to issue goods.
Amazon opened its first retail store on campus
updated:
February 6, 2015
author: