Toshiba Chromebook 2 CB30-B-104 review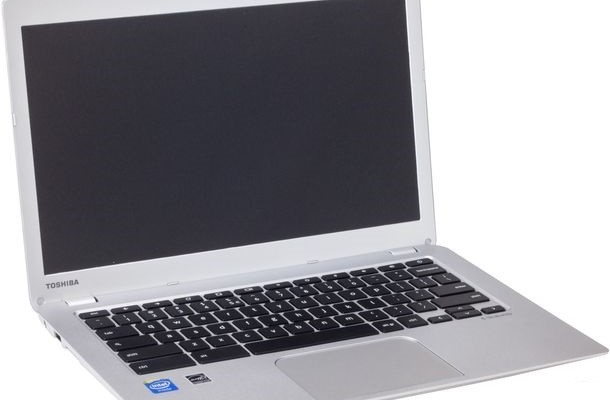 No, this is no ordinary laptop: This is a Chromebook. This Toshiba Chromebook 2 CB30-B-104 is made for the Internet, includes the Google Chrome browser and not much more. The components are packaged in a compact lightweight body of just 1.35 pounds, and the main feature is undoubtedly the Full HD IPS display. The ultimate Chromebook?
We now test for a while regular Chromebooks. Mostly laptops are aimed at the lower end of the market: cheap and made for those who do not have too many demands. Are you a user of Google Docs, a Gmail user and you have Outlook, Word and Excel renounced? Then a Chromebook interesting. It is a true cloud computing, or the idea is that you store as many files in your Google Drive and from there work. Pretty easy if you then want to elsewhere on another computer on. Also, it is pretty safe if you Chromebook is stolen, destroyed or if someone else just wants to get to work is not a problem. You just continue on another machine.
Most Chromebooks are designed to get the lowest possible price point. Therefore, the hardware is generally used is not very special. Now you have to run ChromeOS not exactly exciting necessary hardware. Most Chromebooks have a simple processor, as this Chromebook has a dual-core Celeron. It is a Bay Trail-based model and thus actually a souped Atom. This N2840 still works quite smoothly, which is also due to the 16GB flash storage where the operating system is installed. That has much less ballast than eg Windows, so to work pretty well with it. Furthermore, Toshiba has provided him with 4GB RAM.
Toshiba Chromebook 2 CB30-B-104: Good WiFi, IPS screen
So far, so little remarkable about the Toshiba Chromebook 2. However, where Chromebooks usually a screen with basic specifications – to put it kindly – on board, which, in this case, is different. Toshiba has a stunning 13.3-inch Full HD IPS screen built. For non-experts: IPS is the technique to be applied to many screens of tablets and which generally provides good color reproduction and viewing angles.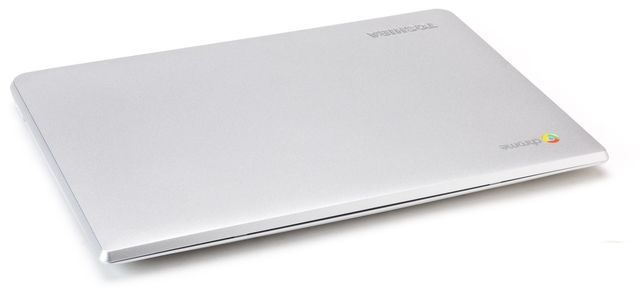 The screen in this Chromebook is not only beautiful, but also very pleasant to work with. The high resolution gives much more control over what you're doing. Naturally come pictures and videos with such a screen into their own. Toshiba has chosen a glossy finish. That is not very useful for outdoor use, but it makes the contrast.
Looking further into the laptop, we find on both sides a USB connector for mouse or keyboard. An additional display can be connected to the HDMI port. An SD card reader is also available. Not only convenient for the tickets from your camera, but also a smart way to bring some extra data still take. A fixed network connection is missing, but Toshiba does have built good WiFi: Intel Wireless-AC 7260. That's a luxury dual band adapter with two antennas 866 Mbit / s via 802.11ac offers or 300 Mbit / s via 802.11n. So fine. Keyboard and touchpad are functional but will not remain etched in our memory. In our opinion, the touchpad is a bit too stiff.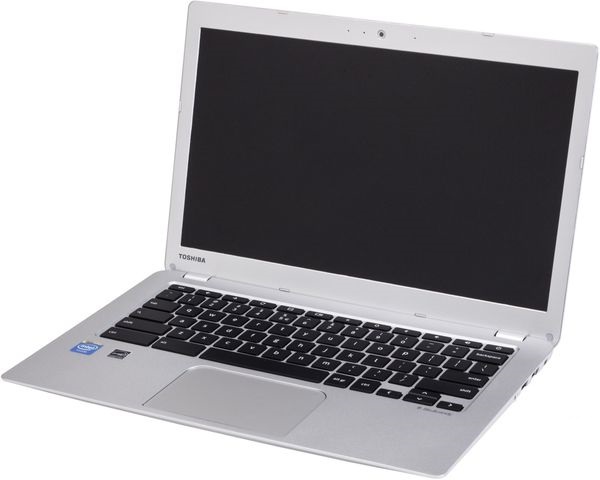 Toshiba Chromebook 2 CB30-B-104: Achievements
We got it all: the Celeron N2840 is not a race monster but well suited for this purpose. Because tasks in a browser but often spread on a single core, the number of cores does not really matter for the performance in practice. You can see some benchmarks such as SunSpider that Toshiba Chromebook 2 CB30-B-104 is really fast. In WebXPRT he is in the middle: the faster models indeed have a Celeron, Celeron 2955U but which has an Intel Core processor as the base, making it a lot faster than a supercharged Atom.
Toshiba Chromebook 2 CB30-B-104: Conclusion
ChromeOS is an interesting operating system when you're totally in the Google ecosystem and you use Google Drive, Google Docs and emails with Gmail. You can easily switch between devices and locations to which you work.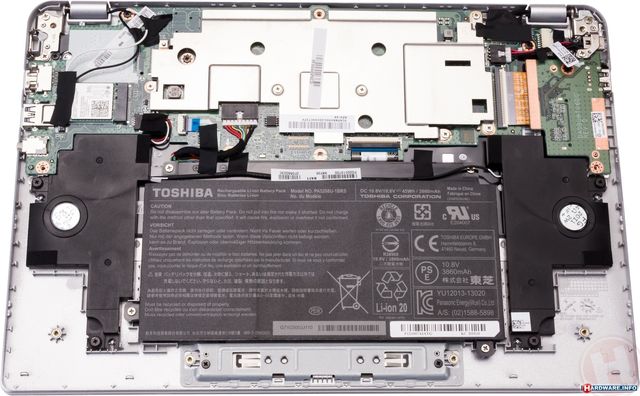 Are you convinced of the convenience and the philosophy of ChromeOS, the Toshiba Chromebook 2 CB30-B-104 a very desirable product? Actually there is nothing there to missing: a beautiful Full HD IPS display, a low weight of just 1.35 pounds and excellent on-board WiFi. The performance is reasonable and also working on the battery is in our opinion good enough. So if you want a Chromebook, this is what we are concerned, the machine that you want to purchase. For us, the Toshiba Chromebook 2 CB30-B-104 well worth a Silver Award. An even more powerful processor had let give us more medals.
Toshiba Chromebook 2 CB30-B-104 review
updated:
March 10, 2015
author: