SSD-drives Kingston HyperX Predator PCIe went on sale for as low as € 290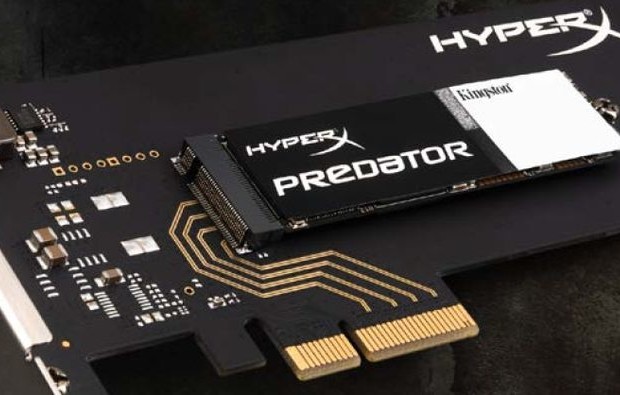 Kingston has today, on March 24 announced the launch of fast SSDs HyperX Predator PCIe, first shown at the January 2015 CES show.
Recall that the devices are made in the form factor M.2. In this case, the bundle includes a special adapter card in the form of PCI Express 2.0 x4 type HHHL (Half-Height, Half-Length) to be installed on motherboards without slots for items M.2.
In drives used controller Marvell 88SS9293 microchips and flash memory MLC (multi-level cell). In the currently available versions of HyperX Predator PCIe capacity of 240 and 480 GB. They provide a recording speed 600, and 1000 MB / s, respectively, while the speed of reading the same – to 1400 MB / s.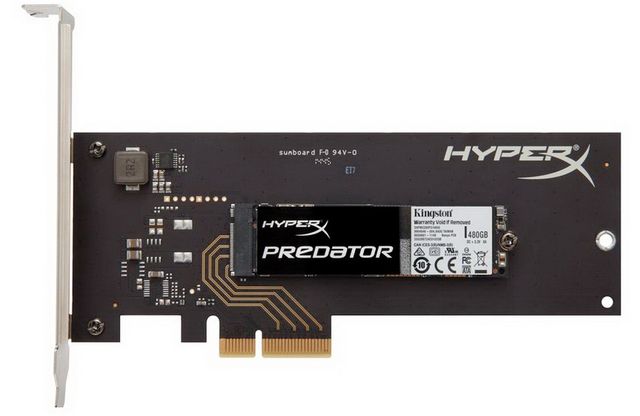 In addition, the manufacturer revealed the figures IOPS (input / output operations per second). The model 240 GB IOPS value when working with data blocks 4K up to 160 thousand. On reading and to 119 thousand. Recording. In the version with capacity of 480 GB relevant characteristics are at the level of 130 thousand. And 118 thousand.
Module dimensions are 80 M.2 × 22 × 3,5 mm adapter PCI Express – 181 × 121 × 21,6 mm.
At present, the drive capacity of 240 GB is available at a price of € 290; modification of 480 GB costs about € 520. Later in the sale will be on the 960 GB model.
Source:
SSD-drives Kingston HyperX Predator PCIe went on sale for as low as € 290 updated: March 25, 2015 author: