Samsung will not cooperate with Tesla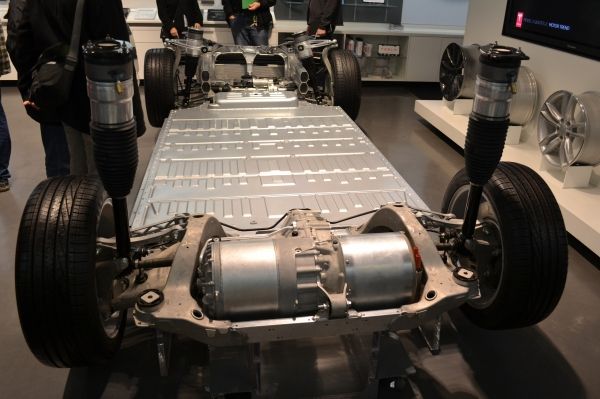 The main partner Tesla Motors to market battery power sources for electric vehicles is a Japanese company Panasonic. However, the US automaker is eyeing to other manufacturers, including Samsung SDI, which is already working with a number of major brands in the automotive industry.
In the South Korean mass media reported that Samsung SDI will provide Tesla batteries and get away from the newfound partner 8% of the total orders release of batteries for electric cars in 2015. In the future, this share figure could rise to 40%. Value of the contract, according to press reports, estimated at 36 billion won ($ 33 million).
However, Samsung SDI hastened to refute the beginning of the partnership with Tesla. In its official blog, which refers to the publication The Korea Herald, the South Korean company said that no decision on a possible deal with Tesla is not accepted.
"Even if we signed an agreement with our customers, including Tesla, we would not articulate details of the deal without their consent," – said in a statement Samsung SDI.
Cooperation talks Samsung SDI and Tesla have been conducted for several years, but so far the main supplier of batteries for electric vehicles is still an American company Panasonic, which will invest up to $ 2 billion in the construction of a giant factory to produce batteries in Nevada. Electric vehicles on the market Samsung SDI is working with brands such as BMW and Audi.
Samsung will not cooperate with Tesla
updated:
February 12, 2015
author: