Samsung U28D590D review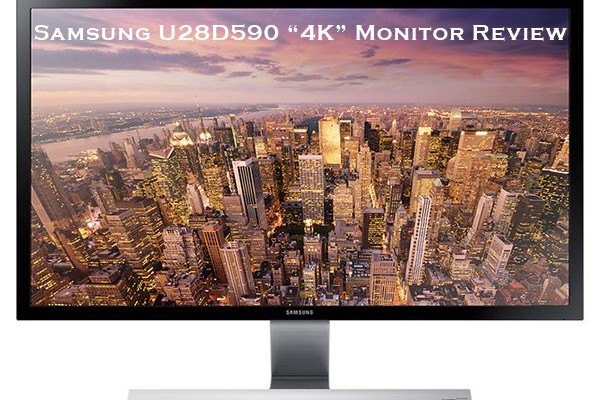 The Samsung U28D590D is available from approximately 460 euros, and is a relatively affordable 4K screen (these start at around 400 euros, which you have to remember that there 30Hz models, for example, are totally unsuitable for a casual game).
Samsung U28D590D: Specifications
The Samsung U28D590D is a 28 "(just over 71cm) with a resolution of 3840 x 2160 pixels, four times as much as a FullHD (1080p) screen so. 28 "screens are otherwise less common than 27" screens, so an extra inchje have you caught anyway. It is a TN panel, so thereby focuses directly on the consumer market, and not in the picture professionals. The claimed contrast ratio and brightness are in the table to read, but I will review later in the test in practice. The claimed response time of 1ms bodes well, as is the game mode, but will also be put to the test well during gaming.
According to Samsung, this panel can display one billion colors for a better viewing experience, and the panel is also associate with upscaling, a feature to display Full HD content better on a 4K monitor.
Like some TVs, the Samsung U28D590D a Picture-in-Picture feature, and a multi-source feature, allowing multiple sources so you can bring up together, whether as a layer on top of your current work.For example, you can attend a sporting event while you're at work.
You can connect two HDMI devices to the Samsung U28D590D (but beware, HDMI 1.4 supports up to 30 Hz at 4K resolution), and one DisplayPort 1.2 (Which again does support 60 Hz). For the best experience you will therefore want to make use of the DP terminal.
Samsung U28D590D: Unpack
The Samsung U28D590D comes in a remarkably narrow box. Much more than 10 inches will not be, and the packaging is thus only half as thick as other screens that passed me recently. Obviously, it is immediately clear that we here with Ultra High Definition, or 4K monitor have to make.
Good, packaging and good, but what's in it? In addition to the screen and the base, we obtain a plastic container with a manual, and a number of cables. Of course, the adapter of the monitor is not lacking, and in addition we have both an HDMI and a DisplayPort cable.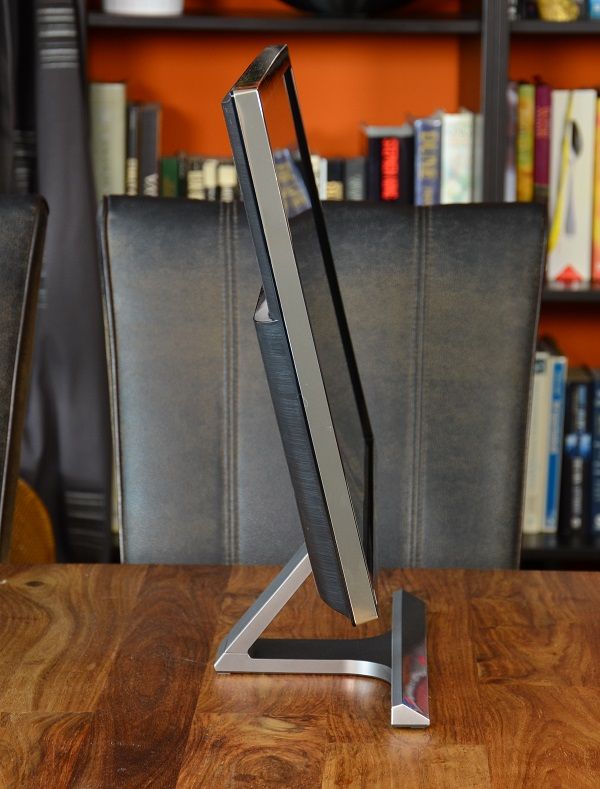 As already noticed in the stock photo is beautiful feet, and sets "in the eggie 'certainly does not disappoint. Is relatively easy to build with you the two pedestals with two (built) screws put together.The foot reminds us that it is an associate professor monitor, if you have forgotten what you've bought (or gained in this case). The display we put on the foot, and automatically engages. Although the foot looks very chic functionality does leave something to be desired. If the screen is tilted, but not height adjustable, and although the screen does not wobble of itself if you are a solid typing or mouse do you notice when you touch the buttons that do not require much pressure there is movement in to get. A big compliment to the appearance, but a very narrow enough for the implementation of the foot.
If total picture Samsung U28D590D is just wonderful to see. The combination of the TN panel and lack of adjustable base already gave a bit that this is a screen what the 'affluent consumer' was made, and customize the look seems fine with that picture: Nice, tight, little fuss . The bezels are black on the front, but silver on the sides, which they certainly do provide a premium appearance. The white letters "Samsung" on the front are really the only thing you notice at all.
At the back we see a neat pattern in the plastic which also makes for a nice look. The big white sticker, and the placement of the connections, however, makes it less attractive when you want the back of the screen in sight. The cable tie does offer some relief, but completely out of sight does not get them.
There are no physical buttons on the screen itself, just on the back is an analog stick that lets you control all functions of the screen. This works in practice very nice, because it navigates smoothly and swiftly and the menu structure is organized. All you have to get behind your monitor, which is a bit awkward in a multi-monitor setup.
Samsung U28D590D: In Practice
Instead of immediately jumping to measurement results, I first wanted this screen just experienced.Now I was a little spoiled with 1440p 27 ", and the jump from 27" to 28 "on your desk is not very large. A centimeter in height, a centimeter or two in width, and you're already there. Just noticeable if you put them next to each other, but not alarmingly difference. Users of a 24 "screen or smaller upgrade will be faced with a nice surprise.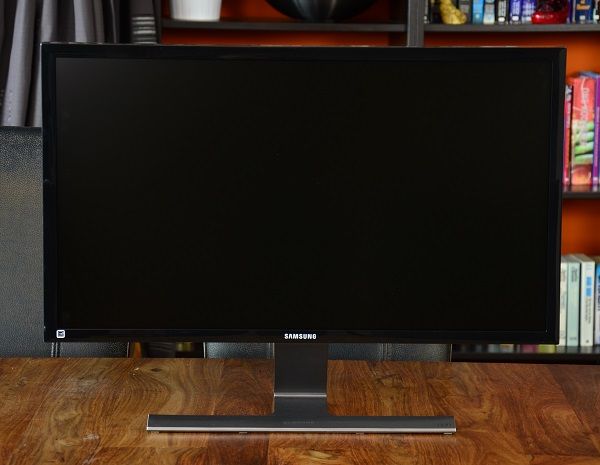 Your screen and your computer (at least, with Windows 7), then you'll just scare the tiny print. After 1200p on a 24 "1440p and 27", with the standard 100% scaling remains clearly readable at arm's length, you have a 4K screen 28 "or towards the 150% scaling going to keep it similar legible; much smaller and you have to really concentrate. This immediately brought an issue with it that the other screens to display all spontaneous giga large started again in Windows 7 because you can not select a screen scaling. So if you want combine this with an older Samsung U28D590D 1080p / 1200p / 1440p screen so you will Windows 8 / 8.1 like to use (or Server 2012 if you want), which Microsoft has added a screen scaling option. After you put the scaling properly, chances are that you want to adjust the brightness, because the 100% position from the factory is almost dazzling in a semi-dark room, but that's obviously something within 10 seconds and through a nice intuitive control is to adjust the screen.
One of the benefits of a higher resolution was traditional that you actually have more workspace. It shows well with a laptop if you like 768p (boo) to 1080p (yay!) Is, or a desktop monitor to 1080p 1440p.But as an adjustment of the scaling is necessary at 4K 28 "there is ultimately no substantial workspace on than on a 27" 1440p screen. At least as long as you like me like your email, written texts, and spreadsheets want open ; cases in which you want the content readable Photos and similar content are a different story, because with a smaller piece of the screen can still see as many details, but from an office productivity standpoint, I see little practical advantages over 1440p..
But it must be said: When you open a photo is blown really enjoy, because you see pixel-precise details that you would normally only see if you could zoom in, and my first bit value of 4K resolution was thus found. It obviously remains a TN panel, which means if you have a piece shifts behind your desk you some color changes that can take, though the viewing angles as color shift no point in itself is certainly not wrong (some TN panels are completely unworkable in a minimum vertical viewing angle).The colors are from the factory also very beautiful to behold, the default setting is not directly led me to make adjustments. More than adequate for a hobby reviewer, more than adequate for what beautiful vacation pictures, and certainly more than good enough for a lay eye to create a super luxurious impression, but definitely not suitable for professional printing or other 'pro' photo users. Although I suspect that those categories of users already have beaten this review at the sight of the TN specification.
Anyway: First impression? Great screen to see, and those absurd resolution comes into its own in images, though it remained the feeling that the added value beyond 1440p limited Clearly hang. High time for some other elements to the paces
Samsung U28D590D: 4K Gaming
Gaming on a 28 "4K monitor is a bit of a two-sided story. If you ever had a> 27 "1080p monitor you will have probably used just like I remember you could count the pixels. Such a resolution is not particularly for an all-round display (unless you are a person over 65 with bad eyes), because text is simply not sharp (or large). On the other hand, that combination is certainly not wrong for gaming. Games with many small details and / or text (Eve Online anyone?) Are a different story, but in a side-by-side comparison between 1440p 27 "1080p and 28", for example, Shadow of Mordor, Dying Light (Fantastic game, incidentally!) or any shooter than the differences seemed so small that if you do not put next to each other that you have the higher resolution would not directly miss (That does not mean that there is no difference). An additional advantage with 4K panels is that they actually perfect to view 1080p scales 4 pixels larger than 1 pixel shapes.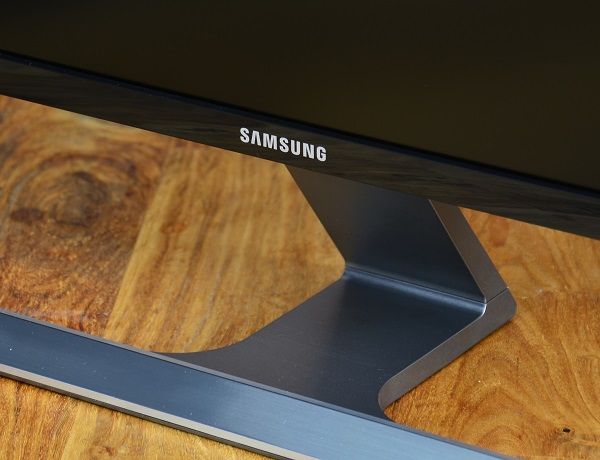 Where you may prefer to 1440p native resolution gaming due to non-ideal scaling (it goes, but looks still 'just as not' out, like 1440p gaming 4K screens the way), you can display a 4K most games so fine at 1080p road games, which means that you are less pure graphics power (read: expensive GPU) need than a 1440p screen. You may well scaling to 1080p is also vital because gaming at native 4K with my GTX 970 proved a tough challenge.
Let's look at some game benchmarks at 4K resolution, with every game on both high and medium settings. Fortunately, I was temporarily fitted with both an MSI GeForce GTX 980 4GB Gaming and MSI GeForce GTX960 2GB Gaming to form a better picture.
To really with everything on max at 4K for gaming so you will want to invest heavily because a GTX 970 shooting over short or even a GTX 980 from thick 500 retrieves only one game playable FPS. A 200 euro GTX 960 does not even come close to playable results and let all fail often in the menu. You will towards an SLI / CF setup 2x GTX 980 should think or 2x R9 290x if you want 4K and high settings playable.
However, some nuances should be added, because high MSAA settings are not or less need for such resolutions. Indeed a game at 4K resolution and medium settings (what a single GTX 970 so fine road seems to play in modern AAA Games) looks through those extra pixels anyway good. It is difficult to explain the more pixels and detail settings to balance each other, but let's keep it that a few little slider Down slide does little to alter the native 4K experience. Nevertheless, a GPU that is less powerful than R9 290 or GTX 970 is not recommended if you want to keep nice and smoothly playable at this resolution, because even at medium settings, the GTX 960 is still a lot of power shortage. With less powerful GPUs you come so again that 1080p scaling out.
What we are for serious gamers also have to remember that in this price range you "real" gaming screens to purchase (admittedly: only 1080p models, the only 1440p / 144Hz model is the Asus PG278Q and then you lose more than about 700 euros ) with a 120 / 144Hz refresh rate, and this is where you amongst others shooters obvious difference brands compared to 60Hz Samsung and other non-game screens. Make no mistake: This is a very capable screen when it comes to gaming with a pleasant view, no perceptible lag, and a true all-round user will certainly benefit in letting the benefits of higher resolution in lieu of all traps that faster refresh rate, or such a 4K screen preferable to a 1080p 144Hz screen. But purely as a game screen, so people who have little else to do with their PC, there are certainly better alternatives, especially as more 1440p 144Hz screens will come this year and hopefully this will get the same price point as 4K panels.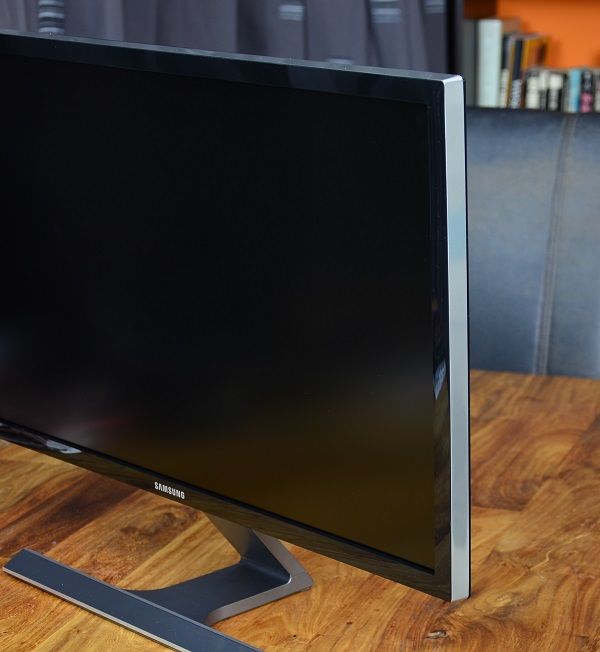 There is also an option to modify the "response time" of the screen. The default setting is 'Faster', where you possibly can switch to "Normal" or "Fastest". Though you find here little during normal operation falls during gaming or experience well that the default configuration with some margin is the nicest. The slower setting gives perceive blur, faster setting also gives a less pleasant experience because of slight overshoot. Not to sit so.
Then you can still turn on the "Game Mode" that adjusts colors so that the image which appears to be greenish. In fact it is a contrast-enhancing setting whose benefit is not directly result from pressures, but the result in practice is noticeable. In many games it seems mainly to be somewhat strange discoloration without real benefit, but shooters I notice personally or that it is just easier to spot opponents. Especially in a graphically simple game like CS: GO (which obviously fine on 4K res is to play) it seems good to stand out.
Samsung U28D590D: Performance
The first thing we look at is the range of colors that this screen can display, we do this to explain the measured color spectrum beside the Adobe sRGB spectrum.
We see that the Samsung U28D590D has a very reasonable range (~ 87% of sRGB). Small deviations in the graph are acceptable and may be due to a lack of professional measuring many thousands of euros. Nevertheless, a good indication of a neatly TN panel. The average color deviation is 2.3 and the maximum color deviation is slightly more than 7, again quite nicely given the type of panel. To give an idea, less than 3 as an average user will not perceive.
Other results which are of interest for the general public are the contrast, and thus the values ​​black and white balance. Obviously we want black 'really black', and white white and not yellowish or bluish.
Again we see really good results, no outlier, but little to fall over. The light output in black is a bit on the high side, but with the screen at 100% brightness is also not come as a surprise and with a lower brightness level in a dark room is neatly trimmed (35% Brightness collapses under 0.2, which is neat).The color temperature of 6718k is slightly to the blue side, but for an institution that comes directly to box out, the deviation not so crazy. The contrast ratio of 838: 1 will not break records, but is yet again not a bad score. However, the range of 2:22 is excellent for a factory setting and virtually on the 2.2 that you would like to see. Although I gladly would like to go into detail about this range seems my current software (dispcalgui) therein are somewhat limited. Although I started with HCFR will take some time for them useful results come out, and unfortunately I am the agreed period to produce this review more than over.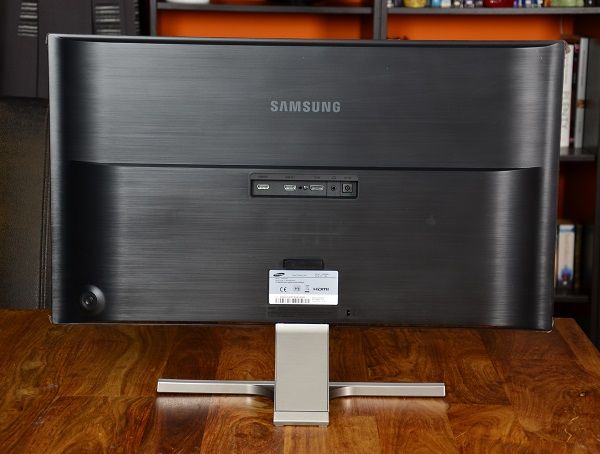 However, the brightness at low settings is still a tip. Given this screen for 0-30% lightness (setting in the monitor) uses PWM seems some people will get an unpleasant viewing experience. Although I personally do not suffer from've card I still briefly: if you know of yourself that you have sensitive eyes, or headaches behind the computer, you make a wise (safe) choice to remain above 30% brightnesste. I unfortunately did not get the equipment in house to bring it into focus, but the aforementioned reviews indicate this clearly. I found myself a 35% Brightness setting very pleasant, which corresponds to about 170 cd / m2 for white, and ~ 0.2 cd / m2 for black. This while the maximum light output is 373.22 cd / m2. This ~ 170 is perfectly usable for in the evenings and during the day without direct sunlight in the neighborhood. In full light you will naturally want to increase the setting.
What you then again it can show the uniformity of the screen, or how benefits vary depending on where you measure on the panel.
The first picture shows the difference in brightness between the center of the panel and the other segments. Although rates appear solid, and let's be honest: that they are also in absolute and relative terms, I can not say I was in the practice of something brand. The second picture shows the deviation of the color temperature (CCT) to. Small percentages, and again from a practical perspective, the target no real consideration.
Samsung U28D590D: Calibra
So far everything is viewed in the factory settings. The majority of users buy such a screen, and will not get to work with a colorimeter. 190 euros for a solid variant is not a huge investment, but not something you "so as" to buy. However, for reviews, and 'for science! " (And the fact that such a purchase should be able to do if you receive a gift of the screen), but still bought a X-Rite i1 Display Pro. A combination of software and a lens which helps you as you move to remedy the color on your screen.
During calibration, I had to adjust my monitor on 55/30/50 RGB to come out from the original 6718k to 6478k (bluntly:. 6500k, where the white-perception of daylight is the "target"). Note: The fact that this monitor needed these institutions is not saying that everyone should copy so equally.
You start with the Red / Green / Blue settings to adjust your monitor menu according to the instructions of the software, the main steps are put there. After that first part of the calibration you can also create a profile to apply the software to some refinement that you can not do through the settings on your monitor. This profile gives you graphics card is in fact the instruction to the image which he sends to the monitor something to color.
Here we see that the final color deviations are neat, and I have been told that it is even very good for a TN panel. However, even for someone who only just starting with this issue is the effect of calibration or directly visible because the calibrated display seems just a little more neutral. Imagine the default settings then again after the calibration settings where you initially still quite happy with was, you know how fast you want to go back to the 'improved' view. It will therefore not come as a surprise that I've been all the days after calibrating my system! You will not normally miss, but if you start at once you'll be lost without it.
Samsung U28D590D: Viewing angles
When someone "TN Panel 'says the first thought" poor viewing angles. Now there is a grain of truth in it, but the reality is more nuanced. What is indisputable is that when you go under a small vertical or horizontal angle look you may notice a small color change. This shows especially in the white parts that displays a light yellow coloration. It does not make it less readable, or even less pleasant for normal tasks, but is obviously worthless as absolute color accuracy is required. On the other hand, I had already determined that this screen yet it was not for that audience.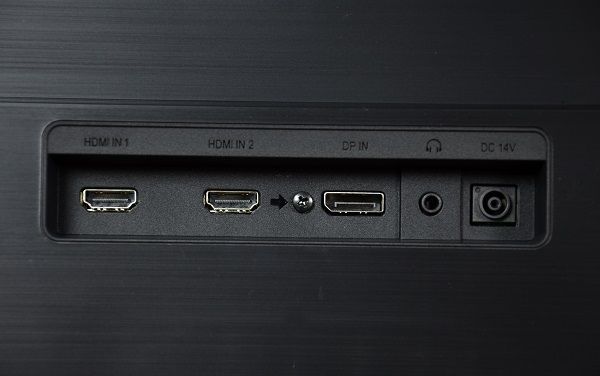 What with each increase in viewing angles happens is that the noticeable brightness decreases slightly, but is in good order considering the brightness can also quite miss a bit, and the noticeable difference is actually minimal unless you are looking at the extremes. At this moment I have an IPS panel stand next to me with a horizontal angle of 30-40 degrees decreases the brightness already apparent, despite your TN-color change obviously not have there. Viewing angle is certainly more than just TN vs IPS mutual seating is also substantial differences, and what concerns the Samsung TN U28D590D certainly not wrong.
Vertical viewing angles for TN panels are traditionally the biggest hurdle. Moderate TN panels can already hard here because you fail at a minimal shift in a garbled image can hold on, and then we talk about a user who falls as light back on the chair. There is here, and with more robust TN panels, of course, no. As slumping or go for about sitting delivers no annoying consequences. Naturally there is some change in that corner once you extremely enlarged by example to stand and / or the screen at an angle of 45 degrees above or below to view, but even that does not crazy at this panel much from the experience.
What angles is there to actually complain to a consumer, only small shifts in color that result in the panel is not suitable for professional photography.
The backlight bleeding seems well under control, because bleeding seems very limited to the extreme edges. In combination with the black levels and practically excellent viewing angles, this generally helps the U28D590D and present during most uses, a nice picture.
Samsung U28D590D: Conclusion
The Samsung U28D590D revealed a unique combination of a luxury product and cost effective implementation. With 'luxury' I talk to at first about the overall appearance of the screen: The foot looks sexy, the bezels are neat and the silver edges make things pleasing to the eye. The second 'luxury' element, of course, is the fact that this is a 4K screen, or 'the latest' resolution. With the idea that 'more is better' and 'new', combined with the fact that this is one of the cheapest 4K monitors on the market (let 60Hz as a requirement to hold), then Samsung seems soon a good card in the hands to have.
Cheap and 4K course is not yet entirely. For Samsung You should still be at least 450, – pull, and even 4K for such amounts may need to be cut here and there. Indeed, there is considerable cut. VESA Mount missing, the screen is just a bit tilted but not in height which I think is a great loss, the foot gets nippy enough when it comes to practical stability, and use is made of a TN panel. What TN panels is concerned, however an excellent performance. The screen is nice bright, the viewing angles are wide enough for a single user with a bit of attitude behind the screen is normal, backlight bleeding is really minimal and the color reproduction and contrast are quite good in order. Calibrating appeared still there to pick out a nice touch of sophistication, but the impressions out of the box will be the average, non-photo-pro, user certainly not disappoint.
Those cost savings will often be overlooked, however, but were significantly less important as the 4K resolution really had a clear advantage. Even at a hefty 28 "resolution, the individual pixels are very small, and as a result is practically standard text too small to read. That can be intercepted by adjusting the scaling in Windows, text then adapts to a fine readable size. Not all applications as well as to go along, and as a result you might need to adjust settings in individual applications to keep them workable. Another disadvantage is that with scaling applied in a practical viewing distance, you have roughly as much workspace as a 1440p screen of that size, what this screen for office and productivity also indicates no significant benefit over 1440p screens. Although 27 "1440p screens certainly are not cheap, you buy a similar amount or a 1440p display with IPS or VA panel and including a height adjustable stand what 4K therefore makes no unilateral recommended for office applications. (Al'll it then 'only' 27 "must do).
So why 4K? Is it really just hype? Absolutely not, because when you play a movie with a 4K source resolution then you will be amazed at how sharp it all looks, and yes that looks even a tad better than 1440p 27 ". Also in pictures you see details you just do not see on a 1080p or not even on a 1440p screen. If a little shoot your hobby then there is really something to be said for 4K, and also viewing the product images while making (hobby) reviews is weather really just an upgrade. Obviously it take into account the fact that you are entitled to continue to watch your screen, and do not have a requirement that the color fastness to print 100% corresponds to your screen. Even people on a hobby way to go to work, for example making 4K video will can certainly benefit from the extra resolution.
From a gamer's perspective is a little give and take. 4K gaming really looks great but a really high setting requires more than a single high-end GPU. 1080p scaling, however, is again excellent and 1080p 28 "for many games is not a whole nasty business and also do just fine with a mid-end GPU from 100 euros or more. Have a bit like a GPU R9 290, GTX 970, or stronger, than 4K gaming certainly impressive. Even with somewhat lower settings makes the absurd amount of pixels for a game experience filled with details in the game world. However, you must make do with 60 Hz, which the majority of gamers at this time will have, but we must not forget that for this amount also a 1080p 144Hz panel can buy some for very serious FPS gamers will have an advantage. Again, the Samsung seems to appeal to the all-rounder. A little 'jack of all trades, master of none'.
Obviously I'm as real all-rounder pleased with it, you finally win a screen which in many ways is very cool, and for general use also just very nice. On whether it is advisable to give such amounts to from there you will have to think yourself well about the pros and cons and how they apply to you. Finally, there are clearly some things to think about. 4K is also still at its infancy and developments as 4K monitors will temporarily not stand still, something 'to wait' is not an unreasonable option. If you are at this moment, a single large screen and good looking for all-round (but not professional photo-) use, and also wants to be ready for whatever the future with more 4K content and support without which gives you an instant small fortune , then you have definitely a very nice monitor Samsung U28D590D.
Samsung U28D590D review
updated:
February 16, 2015
author: