Samsung starts to prepare developers for release round smartwatches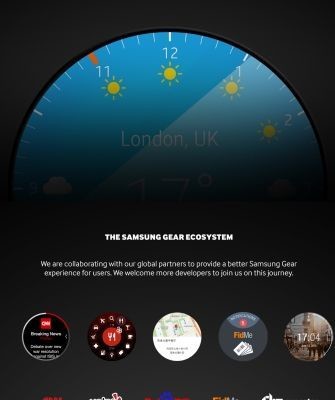 Apple Watch releasing a rectangular case with rounded corners, the company from Cupertino if challenged current market trends – all commercially successful models of smartwatches the latest models have a round display. The company Samsung, which is quite seriously believes that Apple has released a Watch from a desire to imitate the actions of the Korean competitor this week indirectly confirmed that it should be smartwatches have the round display. Previously, we have repeatedly discussed this product under the code name Orbis.
Now Samsung announces the beginning of the spread of tools for developers who can create applications in advance for the new family of hours Gear. Since Samsung has already referred to the hours of the seventh generation of the series Gear, you can speak with confidence about the use of the operating system Tizen, because Android-solutions previously contained in the title the word "Galaxy".
According to previously voiced assumptions clock Samsung Gear seventh generation will have a rotating bezel around the display and side button as auxiliary controls, as well as the ability to charge wirelessly. By the way, in the case of wearable devices is often hints at a good protected from moisture and dust. In addition to the version of the interface Bluetooth, watch the new generation can be offered in a version with its own 3G-modem and support for Wi-Fi. In most cases, a smartphone for work they no longer need.
Samsung starts to prepare developers for release round smartwatches
updated:
April 24, 2015
author: