Review tracker Jawbone UP Move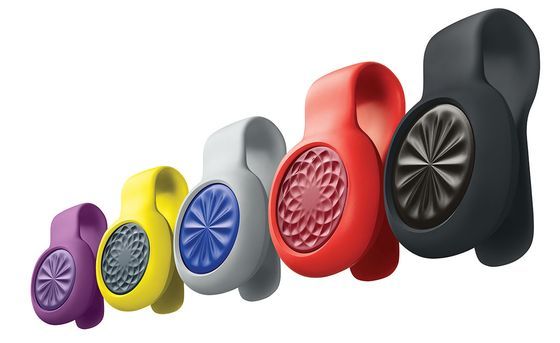 Compact tracker Jawbone UP Move – an inexpensive device for everyone who came to the healthy lifestyle of that particular track. The main advantage – tracker works for six months without the need for charging.
Jawbone UP Move: Design, construction
Packaging of eco-friendly materials, the minimum amount of paper with notes, a payments that you immediately after purchase pull out a tracker and start using. I would have done.
Just do not advise to do it on the go, because you first need to insert the battery, there is a special accessory included.
The tracker is available in several colors, straps and clips for color. The most practical option – it is black, but there are yellow, red and blue for those who love bright things.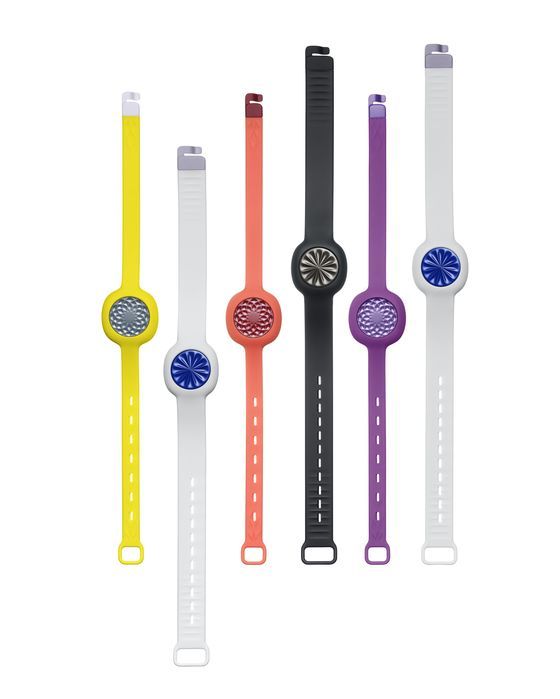 Jawbone UP Move: Scope of supply:
Tracker
Battery
A device for removing the cover
Documentation
Of clips tracker easy to pull out, he sits there so tightly as if it is part of the body. If you wish, you can use the strap, it is not attached. Do trackers different pattern on the button, it's too bad.
Once you have inserted the battery, you need to download the app UP, the connection does not take problems, be sure to turn on Bluetooth on your phone and follow the instructions on the display. The application exists in versions for iOS and Android, Android is very good for the program itself, to use Sony Xperia Z3.
This is what is written on the materials on the official site.
Device: analog nylon
The back cover: anodized aluminum with a nickel content of less than 0.5%
Retainer: thermo-medical grade
Strap: thermo-medical grade
Bracelet resistant to spray, but it should not be immersed in liquid
Generally, the device should not be wet, go swimming with the Move, a device of another type. Here are a few options for wearing the tracker.
Or to your bag, this is also an option. After all, you walk with a bag, right? Well, the steps in the office are not considered, there is a lot to go will not work.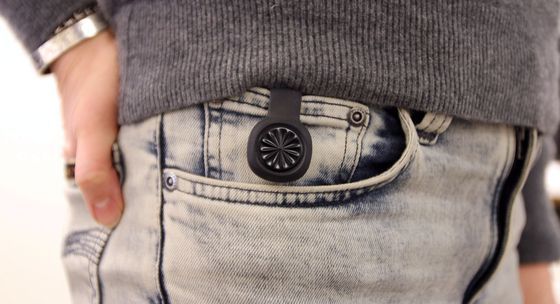 Well, here is the video that might look like a day with Jawbone Up Move. Seems to be true, that's just pull the tracker from the clips is not so simple. Basically, all right.
Jawbone UP Move: Application and opportunities
Now the application, you can choose one of the three trackers, it's Move, UP24 and second-generation UP for UP3 need another program logic in this little, but nothing helped. Once connected, the menu, you can calibrate the tracker to find it on the map, delete all data. Note, in the main menu icon, appears exactly Jawbone UP Move, pleasant trifle.
Now for the important things. Do not display bracelet, but there are a "12 white LEDs, LED 1 orange and 1 Blue LED – indicates the time, the progress, and current status." This is enough? Completely. One LED indicates the hour flashing – minutes. Status learn too simple, imagine that this clock dial, if you have gone a hundred paces of the essential daily ten thousand, then the LED will blink at the beginning. Get used to the action with one button too easy: press, another pressing, and holding – training mode. Give details of the training can be in the program, there is a kind of activity, the level of load, start time and duration. Translations into sleep mode – press and hold the button until the flashing moon.In training mode appears man. Indicators are very well drawn, nice to see.
Here is a list of all the possibilities:
Measurement passed steps per day
Calories burned
Workout data (although here you will need to provide information)
Data about how you slept.Alarm clock, both in advanced models is not here (registration deep and shallow sleep)
The application appeared "Smart Coach", it hints about how you should modify their activity depending on the weight / height / age
Given that the iPhone itself is not bad counts steps in tandem with the application Up, without any bracelets and trackers, why buy Jawbone  Up Move? For the majority of the greatest interest in trackers, Jawbone is exactly sensor sleep. To do this, set Move three-axis accelerometer, by the way, to connect to your phone using Bluetooth 4.0. But apart from iPhone, there are many other devices, especially based on Android. And there Jawbone Up Move will be considered and the steps and calories. In general, will work as a normal tracker.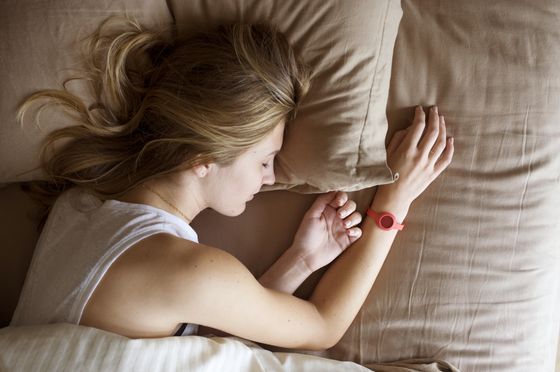 Well, still, no matter how it was funny, but the tracker in your pocket or bracelet – it's extra motivation. Kind of like bought, like how to walk more and eat less. And it's great friends.
Jawbone UP Move: Opening times
Many of my friends are not very fond of Jawbone UP Move. They say that the little features little different and better opportunities to buy UP3, but as soon as I say that time – about six months, many immediate opinion is reversed. Six months!This is truly a good result. On the back is a screw cap, remove it by using the device of the kit, or by using a coin. Ordinary battery, it can be purchased at any hour service. Yes, seems to be more and the cost of the battery – but you do not have to wear once a week to charge the tracker. Do not do it once a day. Use of health for months. To tell the truth, I was also attracted to.
Jawbone UP Move: Conclusion
I'd like to say that buying Jawbone UP Move proven worth in places so you do not have a problem with a guarantee – in the store, which sells certified products imported legally, you simply change the Jawbone without problems if you run into marriage. Although I have a family now has three Jawbone UP24 all stripes and sizes, no problems with the bracelets do not arise. Tracker generally all very dependent on the operating conditions. If you eight hours a week to kill in the gym with a bracelet on his arm, what really nothing to complain about bad technique.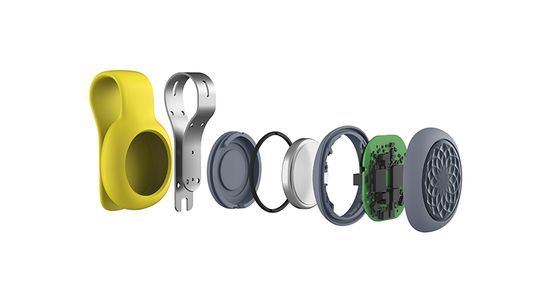 This tracker for people who are not athletes and not for any virtual "active citizens". No, just for people who are trying to take care of yourself – Jawbone UP Move can put in your pocket, and then generally no one will know that you have a smart device for counting steps and control of sleep. I did so more often. I liked that even without display engineers realized the opportunity to learn while here. It is possible to follow the dream that many appreciate devices Jawbone.Counting accuracy is slightly overpriced, but it's not a problem. In general, the device is very interesting, and if you do not need the advanced functions such as heart rate measurement and temperature, then you just here. And a great tracker for girls, the most simple, beautiful and quite functional. If you do not want to wear a bracelet on his arm, try Jawbone UP Move.
Specifically will not say anything about the price, as due to changes in exchange rate and then may progress. Add this information later – do not rush to buy in the shops for obscure crazy money. After Jawbone UP Move was conceived as a low-cost tracker for everyone.
Review tracker Jawbone UP Move
updated:
April 17, 2015
author: