Review controller Leap Motion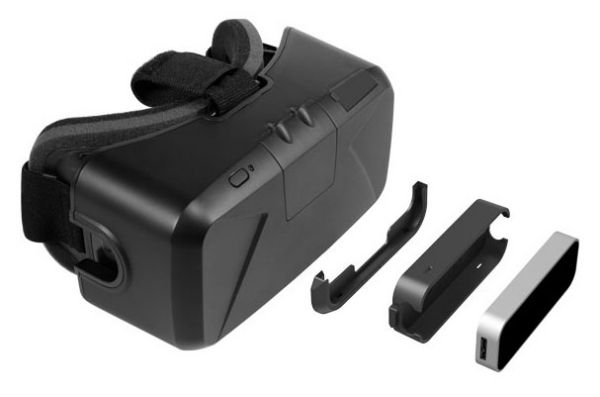 It is no secret that the input devices are the most conservative computer peripherals, which over time undergo only minimal changes in the shape of the body and acquires new features, but how to work with it are the same as the thirty (scary thought!) Years ago.Periodically, there are new on the market, unique in terms of the developer, who in theory should help these centenarians to retire, but things are there. Meanwhile fiction still continue in his books and films to draw us a picture in which people manage the near future computer voice and gestures. First to date has still implemented, albeit at quite a primitive level, and for the second undertook many developers different controllers, but in most cases received very highly specialized device that is extremely inconvenient to use for all right.
Little-known company OcuSpec acted with yet another solution to replace the computer mouse, and along with your notebook's touchpad, which did not become her full analogue. Leap Motion technology , which promotes the masses OcuSpec, based on capture (scanning) movements of fingers and hands hands, followed by digitization, that allows you to move the cursor one wave of his hand in the air and run a program or open the window you want by simply pointing to the empty space. Sounds great, but the prospect of competition from conventional computer mouse in the future depends on how accurately a mechanism to capture movements and how comfortable the process control is carried out. It is on these grounds we tried to assess the practical application of the original controller Leap Motion, and tried to give a forecast for the further development of this technology.
About Leap Motion technology
Leap Motion
Type
Motion controller
Features
Recognition of the fingers of two hands
Complete control computer functions
Interface
USB 2.0
Operating system
Windows 7/8, Mac OS X 10.7, Linux
Dimensions in mm
13 × 13 × 76
Weight, g
45
Warranty, months.
12
The technology Leap Motion is coupled pair of infrared cameras and light-emitting diodes operating in the infrared range, and illuminating the work zone. The camera tracks the movement of hands in a given region of space. This information is transmitted to the computer, which is connected to the controller. The received information is processed using specialized software, then the result produced effects displayed on the screen. Leap Motion software package recognizes the wrist, palm and fingers of two hands separately, so the action itself can be absolutely anything, starting with keystrokes on the virtual keyboard and ending simulated firing of rifles or virtual assembly of some models of virtual constructor. Nobody forbids using this technology to draw or model. Everything is limited only by the imagination of software developers.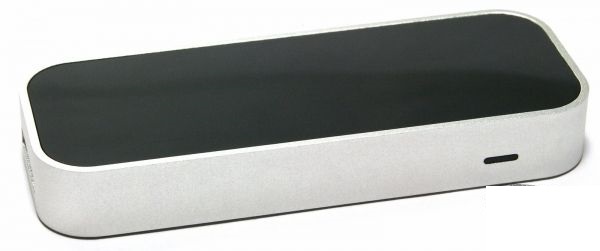 Technology itself scanning a moving object is not revolutionary and is widely used in modern computer animation. There are similar products for the home user. The basis of their specialized software and ordinary webcam or camera operating in the infrared range. The most famous and popular today similar project is Kinect from Microsoft. However, this controller is positioned substantially as a game. In the recent past there were attempts to create a controller for controlling the PC, however, without the possibility of recognition of multiple objects, like Leap Motion. But to a wide range of consumers, these devices have not got.
In the embodiment in which the Leap Motion made now, motion capture is carried out in a sufficiently large region of space above the unit. Until the hands are within the user of this volume, the device detects every movement of his fingers. However, this does not necessarily have to be yourself fingers – into the hands can take and tools in the form of sticks, pencil or brush, thus simulating the process of creating the image.
Leap Motion technology is yet too young, but the team, it creates a very ambitious and far-reaching plans. Even today, built-in Leap Motion Some models are equipped laptops HP, but on the manufacturer's website you can find information about the use of devices with virtual reality goggles. The module itself is mounted with a special kit for glasses and scans the area in front of the user.
The controller comes in a compact, not particularly remarkable carton light shades. By a box easily pass and not notice that before you just flashed a unique device with future technologies. Inside, apart from the module itself, were found only two cables with connectors microUSB 3.0 of varying length and short printed Getting Started Guide.
Leap Motion: Appearance and ergonomics
Without a single controller (even the touch!) Buttons, and even the size of a cigarette lighter, easy to cause genuine interest even among the most experienced in modern technology user. In this case, this kid looks quite seriously. Housing Leap Motion is made of metal, semi-transparent top is closed, almost black glass, and the lower part is made of soft rubberized material that prevents sliding on a flat table surface.
On one of the long side faces of the metal housing is located LED indicator, which informs the user of the device, and one end of the busy connector standard miniUSB 3.0 (although the device is equipped with interface USB 2.0) for connecting an interface cable. The rest of the surface of the body doing nothing, so it looks Leap Motion concise and very easy.
With connecting the device did not have any difficulties. The supplied cable, you can choose a suitable for your case length and is a tiny little box in front of the keyboard as well as her. Either put the controller in general somewhere on the side – if only you feel comfortable.
It is noteworthy that work with Leap Motion is possible not only on computers running Windows or Mac OS, but on Linux. However, it will require to do self-adapting applications, as official development libraries give everything to just under the first two OS. Himself adapt applications to Leap Motion as on Linux, and under the other two systems can be using the software development kit (SDK), which is freely available for download from the manufacturer's website. Moreover, all our available specialized software for Leap Motion in part is focused on developers who need to remove the current performance at work and debug.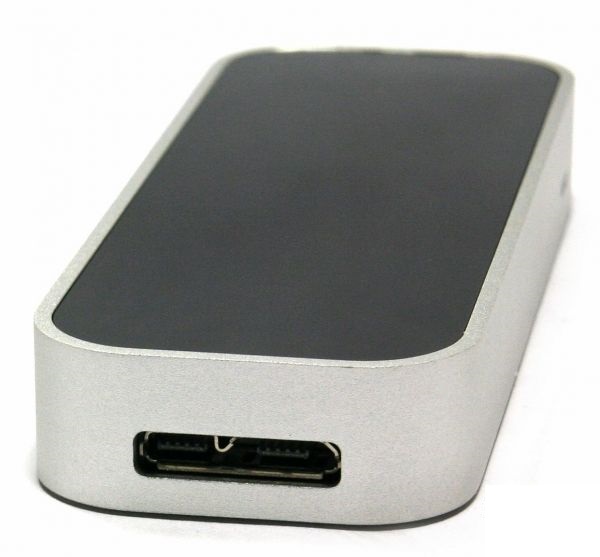 After setting up a basic software package appears in the system application settings Leap Motion Control Panel, utility visualization Leap Motion Diagnostic Visualizer, designed to test the device and its debugging and program Leap Motion App Home, which is the manager of installed applications, which are compatible with controller Leap Motion.
Setting Leap Motion
The controller is ready for use immediately after installation and can be used without additional settings. But if you're a developer, then no Leap Motion Control Panel you can not do. However, something that here exists a simple and user. For example, you can set the height to which the controller will crawl space above him.
Leap Motion for organized their own Internet service App Store , where you can find a variety of applications that demonstrate the device's capabilities, as well as unpretentious game. Applications in the library at the time of testing was little more than two hundred.And most of them (126 vs. 93) apply for a fee. Their cost ranges from $ 1 to $ 15. A little strange to see so many paid programs for the device manufacturer has just trying to keep on the market.
We tested only free applications and games. Three-dimensional Tetris, bowling, darts, table football, simple arcade – available games are very simple in nature and largely designed to have fun with the controller, rather than to get pleasure from the game. The same applies to other applications. Among them is an editor for creating three-dimensional forms, music editors and simulators musical instruments, graphic editors, imitating the work of brush, very fun programs, educational user biology, physics and astronomy, but some practical benefit all of these applications are unlikely to bring. Almost all of them only show the user to the controller itself. For most of them, there are much more sophisticated counterparts, working with keyboard and mouse as input devices.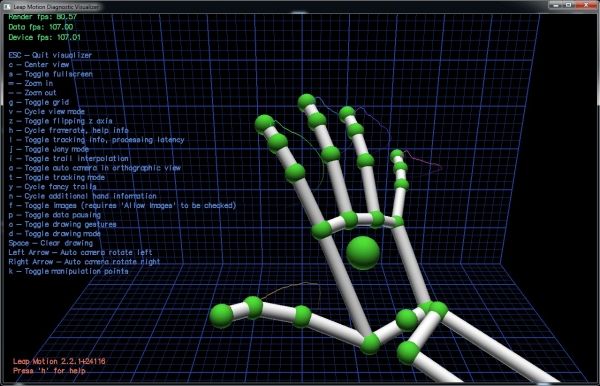 But one thing – specialized software, and quite another – the application to control the computer and the operating system, work with the Internet, office documents and more. To this end, the first item in the App Store program is recorded Shortcuts, turning your PC into a kind of tablet with a touch screen. This application is available for installation as under Windows, and for Mac OS. After installing Shortcuts before work better view video tutorial, because to understand all the intricacies of management empirically will not be easy.However, the ability of users Shortcuts provides little. Among them there are scrolling text, switching between windows media player and management. With this function, you can set only read online news and review videos.
Shortcuts app is free, but the library App Store has paid and tools for managing the standard functions of the operating system. However, their ability in any case limited to the hardware capabilities of the controller, so expect something radically different from what shows Shortcuts, not worth it.
Leap Motion: Impression of use
The manufacturer's website claimed that Leap Motion user can operate the computer freely and naturally. Available – maybe, but about the naturalness raises some doubts. Of course – this is when a person does not flick of the wrist to move an object, and takes it in his hands and does the work of moving. At first glance, it seems that much easier fantastic option: waved – and order! And if you have to constantly wagging? It is obvious that the hands can get tired pretty quickly. This fantastic method is justified only for moving large loads.If we are talking about a computer mouse, which is also necessary not to raise, but simply to drag on the surface, a fantastic way to gain no longer seems so straightforward.
So it is with Leap Motion. Waving his hands for half an hour, you feel a noticeable fatigue. There is a desire to lean his elbow on something, and then completely omit the brush on the table. Probably about the same feeling conductor in the orchestra pit after the concert. Also, if the keyboard and mouse, any user sees only as a tool and the process control using them almost does not pay any attention, in the case of Leap Motion is the opposite. Here the focus is on the controller, and the user is focused on how to correctly perform the action plans. Work with Leap Motion can be compared with the work of masons, who always have to focus on where and at what angle he put his instrument, and how hard to hit it with a hammer.
Leap Motion: Results
Without a doubt, technology Leap Motion makes a fresh look at the principles of computer control, but at this stage of its development to speak of a revolution, it is too early. The main problem lies in the fact that both hardware and software components of the complex in terms of repeatability hand and finger movements quite raw and comfort control is not well designed. Also, the process itself control in which the user's hand does not find support, is not something natural for a man that bears the two problems: the lack of tactile feedback and banal fatigue that accumulates with Leap Motion much faster than when using a conventional mouse, joystick or keyboard. It is the latter two facts make us think that Leap Motion or similar technologies are unlikely in the foreseeable future oust management techniques based on tactile interaction. Act as a nice application to them – yes, they can claim it. But no more than that.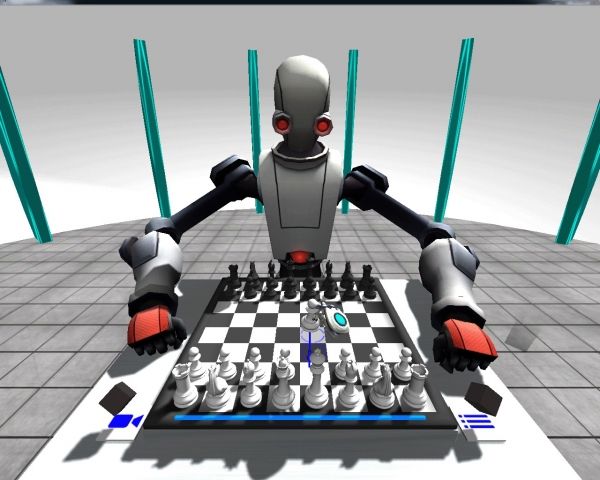 As for the device itself: If you are considering Leap Motion as a full controller to control your home computer or laptop, in which case you are unlikely to be happy with the purchase. If you represent the group of people who looked learn new things, or a software developer, then the money spent will not be sorry. That's only necessary to be prepared for the fact that costs are not limited to the cost of the controller itself, because many of the programs of corporate service applications Leap Motion are paid, at this, almost infantile stage of development of the technology looks at least strange.
Review controller Leap Motion
updated:
January 28, 2015
author: