QuantaCool showed a new generation of liquid cooling systems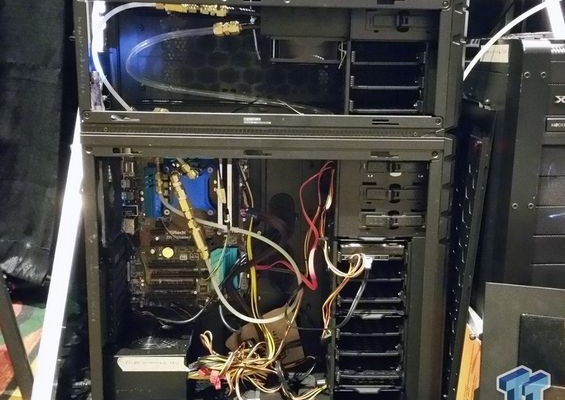 Company QuantaCool demonstrated working prototypes of liquid cooling systems, which can be attributed to a new generation. Their main feature is a completely passive design, which has no moving parts, except, indeed, the circulating refrigerant in the system, as well as the fan blowing cooler.
The refrigerant used in a safe, non-toxic and non-conductive special fluid, and circulation are provided solely by expansion of the liquid when heated. Back in the "water block" refrigerant returns under the force of gravity, however, is higher than the radiator, the better a system operates.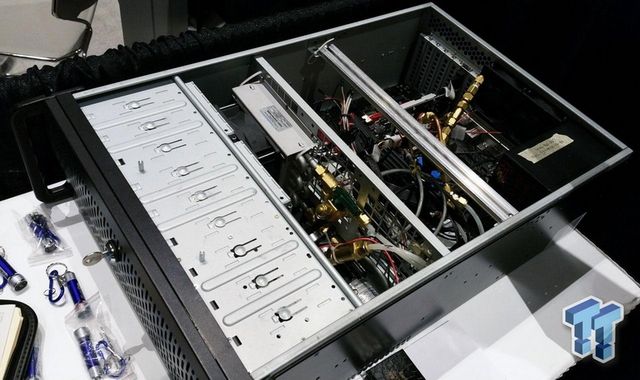 Demonstrate to the public at the conference SEMI-THERM 31 system comprising a processor Intel Core i7-4770K, overclocked to 4.6 GHz. In this mode, stand steadily worked several days under heavy load to demonstrate the capabilities of the new cooler. No problem once. They also demonstrated a new installation options of the cooling system in the rack-mount server cases.
Source: Tweak Town
QuantaCool showed a new generation of liquid cooling systems
updated:
March 23, 2015
author: