Qualcomm has introduced a new development platform DragonBoard 410c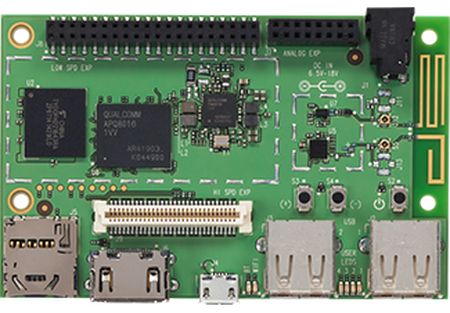 The Qualcomm, one of the largest developers and suppliers of processor architecture ARM, has introduced a new development platform in a series DragonBoard. Model 410c joined to the existing arsenal of models 800 and 810. DragonBoard new board is cheaper and easier predecessors.
As you can guess, the heart of the board is a processor Qualcomm Snapdragon 410. It has a quad-core ARM Cortex-A53 at up to 1.2 GHz, and the dimensions of the board itself resembles a credit card (of course, not in height). The graphics core – Adreno 306 at 400 MHz. As a single-channel memory used LDPPR3 memory at 533 MHz.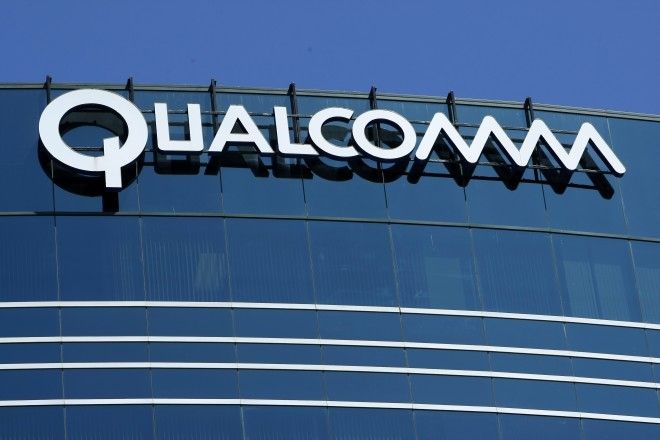 The board supports standard eMMC 4.51 (UHS-I), 802.11b / g / n, Bluetooth, FM and GPS, it is possible to connect the camera with a resolution of up to 13 megapixels. Of the connectors on the board has HDMI, mini-USB port and two full-size USB 2.0. For developers, there are two universal expansion slots – 40 and 60-pin. It is compatible with Arduino. The price is still unknown, and that the card will be available to customers in the summer.
Source: tomshardware.com
Qualcomm has introduced a new development platform DragonBoard 410c
updated:
March 16, 2015
author: