Production of the most affordable Apple Watch watches costing $ 84 US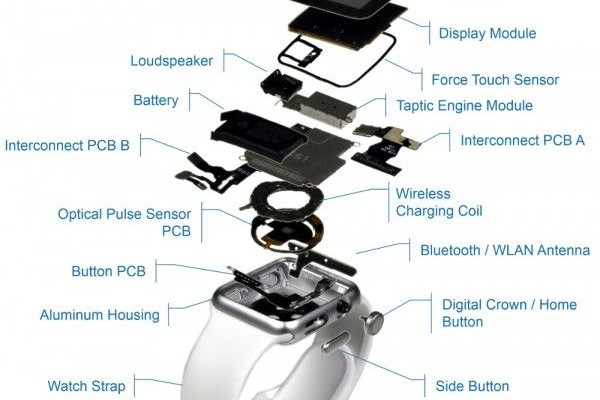 After the launch of the smart watch Apple Watch, experts at IHS decided to find out what are the costs of the American manufacturer for the production of each model. As it turned out, Apple to produce the most accessible modification with Sport Strap 38 mm spends about 82-84 US dollars, accounting for only 24% of the recommended value of the US unit. As is known, the model is estimated at $ 349 manufacturer.
According to the IHS, the lowest level since before the time of Apple products manufacturing costs relative to their retail value ranged from 29 to 38 percent. However, here it is worth considering that IHS did not consider the cost of logistics, software, marketing, licensing, and other expenses.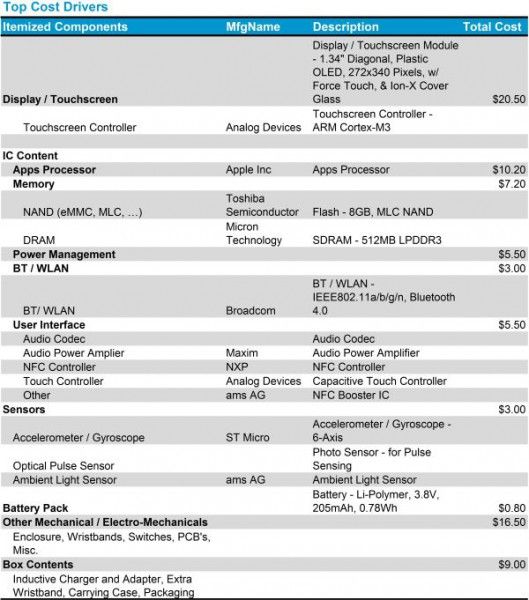 Note that the most expensive component in Apple Watch module is 1.34-inch touch OLED screen with a resolution of 272 x 340 pixels – the cost is $ 20.50. The cost involved is the processor about half.
As we know, Apple also released the "Gold" modification of Apple Watch, and it would be interesting to know how much it costs its production.
Production of the most affordable Apple Watch watches costing $ 84 US
updated:
May 4, 2015
author: