Price LG 4K OLED TV lineup 2015 starts at $ 5,000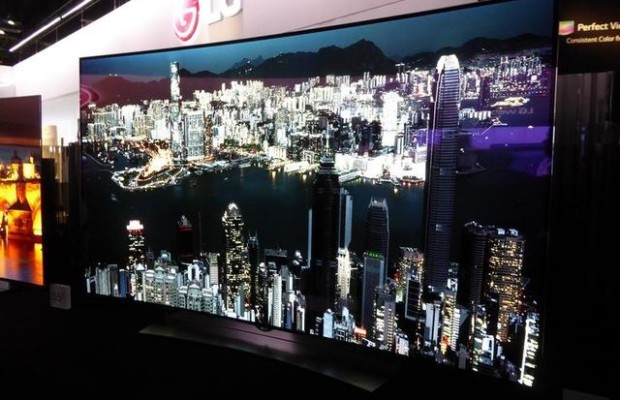 Recently it became known the price of Samsung TVs with quantum dots: panel SUHD 4K TV customers will cost at least $ 2500. Now, network sources have disclosed the cost of TV LG 4K OLED lineup in 2015.
So, it is reported that LG preparing flat and curved panels. OLED-screens have a number of advantages compared to conventional LCD displays. In particular, OLEDs do not require backlighting and delivers the highest contrast. In addition, OLED-displays are characterized by a small thickness and a small response time.
Diagonal LG 4K OLED TVs range from 55 inches. Model of this size with a flat screen TV will cost $ 5,000, while for the modification with a curved display will have to pay $ 500 more. Flat 65-inch TVs will be offered at prices ranging from $ 8000 to $ 10 000. Finally, the most expensive panel with a diagonal of 77 inches and a concave cost $ 25,000.
Of course, all new items are "smart" devices with Internet access. Recall that LG uses on their TVs software platform webOS. The second version of the operating system, presented at the January CES, the download speed has increased and optimized user interface. LG also notes that working with content providers, including Amazon and Netflix, to provide users with their "smart" TV panel access to the format 4K.
Price LG 4K OLED TV lineup 2015 starts at $ 5,000
updated:
February 25, 2015
author: