President of Motorola foretold Samsung sunset by analogy with Nokia and BlackBerry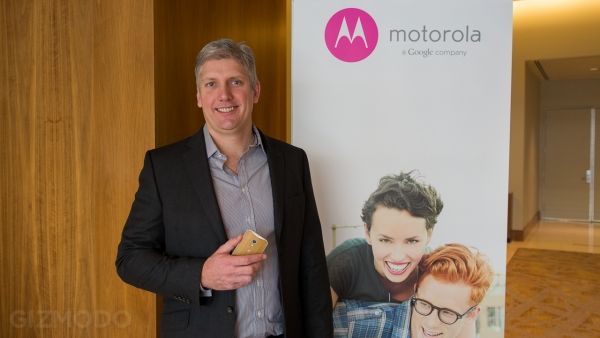 Samsung may add to the list of the leading manufacturers of smartphones, which eventually out of the race. This view is held by one of the top managers of Motorola, which is actively increasing sales.
"Every seven years, the one who was the leader of the market, leaving", – said the president and chief operating officer of Motorola Rick Osterloh (Rick Osterloh; pictured below) in an interview with Forbes.
At one time, BlackBerry and Nokia are among the most popular brands in the mobile industry, but could not for a long time to stay on top. Samsung may suffer the same fate, said Osterloh, adding that the ups and downs of the market participants are opening up new opportunities for Motorola.
According to a senior representative of Motorola, now in the smartphone market has one of the most significant changes, when people began to realize the senselessness pay $ 600 for a top-end machine to have a device with many features.
"We are the alternative to premium brands and has a higher utility. We are confident in the correctness of the chosen approach, "- said Rick Osterloh.
In the fourth quarter of 2014 around the world have been sold 10 million smartphones branded Motorola, which is 118% higher than a year earlier. These devices are added to the proceeds Lenovo, which has recently owns Motorola, about $ 1.9 billion. Under the wing of the Chinese manufacturer Motorola has a good chance to strengthen its position as the company entered the most important one in the smartphone market – the market of China, said Osterloh.
President of Motorola foretold Samsung sunset by analogy with Nokia and BlackBerry
updated:
February 9, 2015
author: