Nvidia GeForce GTX Titan X 12GB review: monster GPU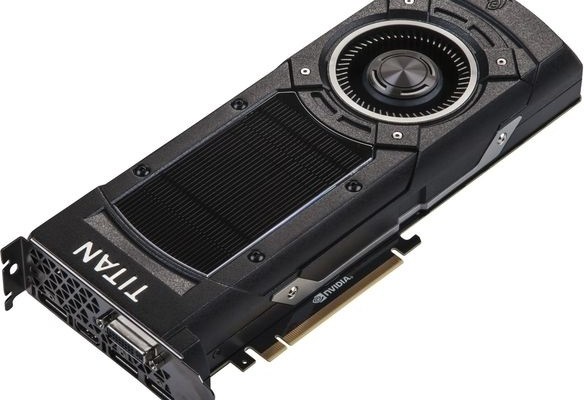 NVIDIA today introduced the GeForce GTX Titan X claim to have by far the fastest single-GPU graphics card in the world. Those claims have been lying low, as evidenced by our extensive testing.
The Titan X is based on the Nvidia GM200 chip, the largest and most complex GPU from the Maxwell generation, with 50% more cores than the GM204 chip that forms the basis for the GeForce GTX 980 and 970. The Titan X is not the first card based on this GPU: Nvidia announced earlier all the professional Quadro M6000. Where that card is aimed at business applications, Nvidia focuses on the Titan X gamers – and specifically at gamers with a 4K / Ultra HD screen who want to play their games at maximum settings. Of the GTX 980, we know that this card is fast enough for most games in 4K resolution to play, but the institutions are often limited to medium.
The GTX Titan X is really a monster card, with a corresponding price: $ 999. That will probably come down to a price in euros at 1200 euros. For that hefty sum, you get a lot back, however …
3072 cores, 12 GB of memory and more
The GM200 chip that the GeForce GTX Titan X is based reportedly contains about 8 billion transistors and is to our knowledge the record under normal mortals available computer chips.
The GPU has 3072 shaders or Cuda cores, 50% more than the GM204 chip of the GTX 980. These scores are divided into 24 or so-called Stream Multiprocessors, blocks of 128 cores at any time to perform the same task.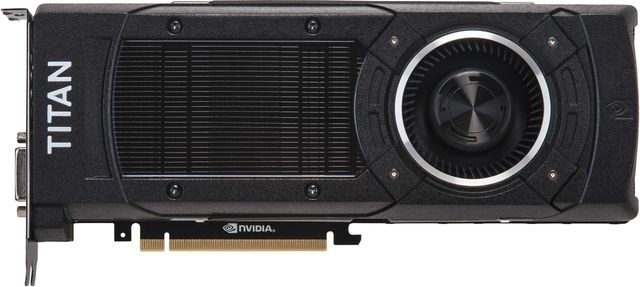 In other areas, the GM200 GM204 actually a + 50%. Thus, the chip of the Titan X includes a total of 192 texture units and 96 ROP's, versus 128 and 64 in the GM204. Also, the memory bus of GM200 is 50% wider, 384-bit instead of 256-bit. The village has Nvidia at the Titan X whopping 12 GB of GDDR5 memory paired with which we may justly say that the card is future-proof. And for that question but directly to: as GM200 chip on the Titan X is fully operational and there is no cores or other components are disabled, it is not that working a portion of that 12 GB on lower speed.
The standard clock frequency of the GPU is 1000 MHz with a 1075 MHz Boost clock frequency. This results in a power of more than 6 Teraflops. The memory chips are clocked at 1753 MHz, which is a 384-bit memory bus, resulting in a bandwidth of 336.6 GB / s. The GM200 chip makes use of data compression techniques use the same as the other GPUs in the Maxwell-series, which means that, in practice, the memory bandwidth is still at least 25% higher, according to Nvidia.
The performance could, according to Nvidia should be about twice the level of the original GTX Titan. That's quite an achievement, given that the new card has an identical TDP (250W) and GM200 GPU is just produced when the chips from the previous generation using TSMC's 28nm process.

A difference with the previous Titan card is that the Titan X not unlocked double-precision (64-bit) floating point performance offers. Those who need a professional application can no longer buy a Titan as relatively cheap alternative to a Quadro or Tesla card. However, make the most GPGPU algorithms using 32-bit data, what can be processed at high speed through the Titan X.
The Titan X makes use of a cooler similar to that of other Nvidia reference maps of the last few generations, therefore, once again with the back of a radial ventilator which blows air through a cooling block to the outside. The Titan X of the cooler is in contrast to the reference cooler of the GTX 980, for example, carried out in black. As with previous Titan cards may Nvidia's partners – the ASUS'en, EVGA's Gigabytes and MSI's of this world – just the card produced under management Nvidia as total product sales: mount another cooler is not allowed for the partners. The fan remains in the cooler – as we today are accustomed to a certain temperature stand completely still.
The Titan X is according to Nvidia PCB provided with high-quality components, which should, inter alia, to make sure that the card as a whole has no coilwhine. We can not discover during our tests anyway.
The card has three DisplayPort 1.2 connectors, plus dual-link DVI and HDMI 2.0. On top we find two SLI connectors, which should make it possible to place the card in SLI, 3-way SLI and even 4-way SLI. For the power of the GPU, the card has an 8-pin and one 6-pin PEG connector.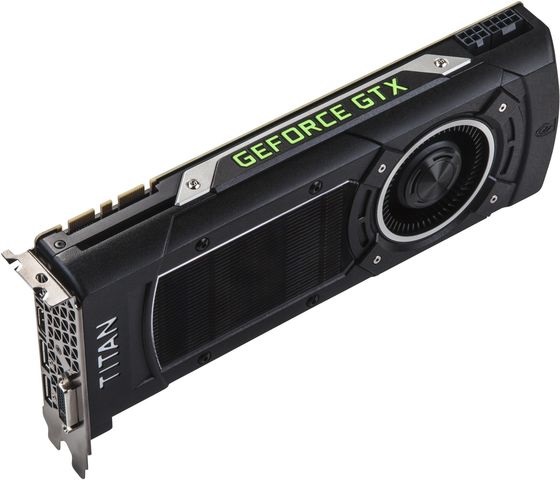 Nvidia GeForce GTX Titan X: Possibilities
The GM200 is as described on the previous page, in fact a kind of all GM204 with 50% more. Since the architecture is more similar, the chip and thus offers the GeForce GTX Titan X same capabilities as the GeForce GTX 980 and 970. Click here to read back the review thereof.
DSR either Dynamic Super Resolution is Nvidia's technology to render a game internally at higher resolution and then scaling back to the monitor resolution to provide better image quality that way. The Titan X supports that course, though it is our opinion unthinkable that your card is not connected to a true 4K monitor.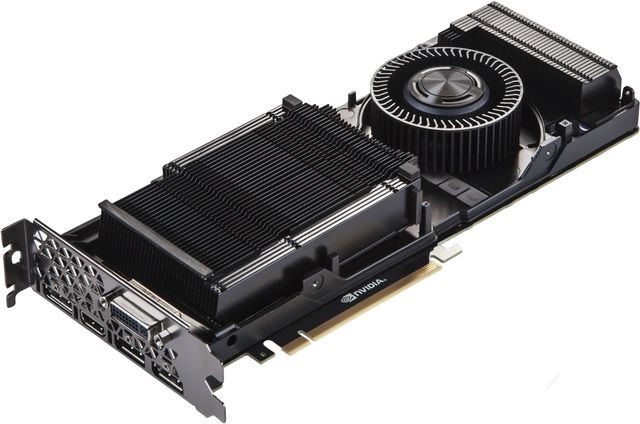 MFAA either Multiframe Anti-Aliasing is a new anti-aliasing technology that according to Nvidia roughly the quality of 4x MSAA with the performance hit of 2x MSAA has to offer. The exact effect we have explained in detail in our GTX 980 review.
The GM200 chip is optimized for Nvidia's Voxel Global Illumination lighting technology, which we in our GTX 980 review extensively covered. Good news is, moreover, that VXGI now been integrated into Unreal Engine 4, so that game developers are now relatively easy to use.
Like the other Maxwell forum the GM200 support for HDMI 2.0, so you can connect a Titan simply an Ultra HD TV with 60 fps.
Also, the GM200 chip contains a H.265 decoder, you will probably combine the card with a processor which is also more than fast enough to decode H.265 video.
Finally, Nvidia indicates that the GPU and thus the GTX Titan X is fully compatible with DirectX 12. We hold that level prefer a small blow to the arm until the DirectX 12 specification is fully known.
The test Hardware.Info graphics cards: new test platform
The introduction of the new Intel Haswell-E processors was the reason for us to revise our video card test platform entirely. Today we test graphics cards on new systems consisting of these elements:
Intel Core i7 5960X @ 4.0 GHz
MSI Gaming 9 AC X99S motherboard
16GB Corsair Vengeance LPX DDR4 memory @ 2133 MHz 13-13-13-36-2T
Samsung 840 Evo 1TB SSD
Seasonic Platinum Series 1200W PSU
NZXT Kraken X60 CPU cooler
Cooler Master Test Bench
The new test platform we use a dozen games, supplemented with 3DMark Fire Strike:
3DMark Fire Strike
Alien: Isolation
Battlefield 4
Civilization: Beyond Earth
Crysis 3
Far Cry 4
Metro Last Light
Thief
Watchdogs
Shadow of Mordor
The Crew
Total War: Rome II
GRID Autosport
All these games we play in six resolutions / settings:
1920×1080 (Full HD) Medium / Normal
1920×1080 (Full HD) Highest / Ultra + 4x MSAA
5760×1080 (3x Full HD) Medium / Normal
5760×1080 (3x Full HD) Highest / Ultra
3840×2160 (Ultra HD) Medium / Normal
3840×2160 (Ultra HD) Highest / Ultra + 4x MSAA
Besides the average frame rate (fps) is measured for a number of games also frame times.
On the basis of the scores of the tested games we calculate the Hardware.Info GPU performance score, which, in fact, for each of the resolutions / settings is the average of the measured frame rates. This GPU performance score indicates a glance the best impression of the performance of video cards.
For the GeForce GTX Titan X we have used driver version 347.84.
The Medium 1920×1080 benchmarks let on the following pages omitted, but can be found on the product pages. The GTX Titan X is identified in the graphs on blue bars. Older Nvidia cards are green, AMD cards are red.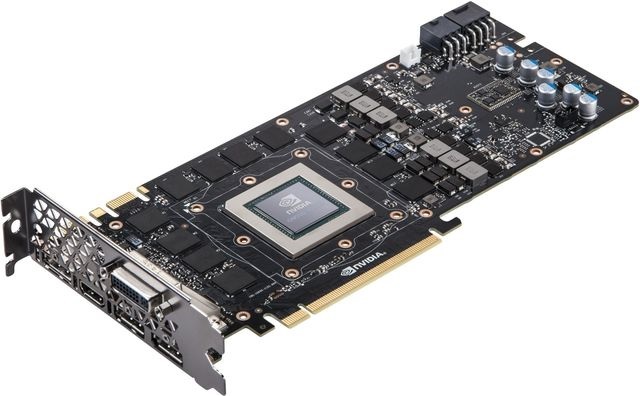 Benchmarks: 3DMark Fire Strike (Extreme)
In 3DMark Fire Strike Titan X achieves a score of 15666 points, a significant step forward compared to the GTX 980. In Fire Strike Extreme achieves the new card 7748 points, again with great distance a new record.
Benchmarks: Alien: Isolation
In Alien: Isolation is the GTX Titan X also significantly faster than the GTX 980. From this game we have Radeon R9 295X2 (dual GPU) scores: the card remains, especially in 3x Full HD or Ultra HD Ultra settings still faster.
Benchmarks: Battlefield 4
On our new test system we run Battlefield 4 for AMD GPUs with Mantle and Nvidia GPUs with DirectX.
In Ultra HD Format settings, the card at 94.3 fps and 38.3 fps on ultra settings. That's just not quite playable smoothly – except with a 4K G-Sync monitor – but who does a little step back can fine gaming 4K.
Benchmarks: Civilization: Beyond Earth
Civilzation: Beyond Earth appears eminently playable in Ultra HD resolution with Ultra settings on the Titan X. Anyhow, just a strategy game like this really nice to play at such a high resolution. It's even faster than AMD's Radeon R9 295X2.
Benchmarks: Crysis 3
Ultra HD on Medium settings is superbly playable on this Titan X, we measured 63 fps. Ultra HD with Very High settings 4xAA remains even too heavy for this card, but the Titan X is considerably faster than the GTX 980.
Benchmarks: Far Cry 4
In Fary Cry 4 a new record. A small 40 fps in Ultra HD Ultra settings with a 4K G-Sync monitor probably just playable. If you are the settings a little brings back to play in this resolution are fine anyway possible.
Benchmarks: GRID Autosport
GRID Autosport put the Titan X again invariably new record scores. Ultra HD with Ultra seetings and 4x AA goes into this game as the fire: more than 70 fps.
Benchmarks: Metro Last Light
Metro Last Light is one of the toughest games from our set. Ultra HD with Very High settings is really a no-go, but with Medium settings scores the card outstanding. Anyhow the blue bars are always at the top again.
Benchmarks: Shadow of Mordor
In Shadow of Mordor shows the GeForce GTX Titan X an ideal Ultra HD card: almost 70 fps at medium settings and almost 50 fps on Ultra is unprecedented speed for a card with one GPU.
Benchmarks: The Crew
The Crew racing game is capped at 60 fps, a level of performance to achieve the GTX Titan X situation in many know, even in Ultra HD resolution with medium settings. Ultra HD Ultra settings remains a no-go: we get no further than an average of 26 fps.
Benchmarks: Thief
On our new test system we run Thief for AMD GPUs with Mantle and Nvidia GPUs with DirectX.
Also in this game shows the new map clearly faster than the GTX 980, and certainly faster than AMD's fastest single-GPU card.
Benchmarks: Total War: Rome II
In RTS game Total War: Rome II tap the GTX Titan X 125 fps on Ultra HD resolution with medium settings. Ultra HD on Extreme is clearly unplayable, but those who sit somewhere in the middle in terms of institutions will be able to play games just fine.
Benchmarks: Watchdogs
Our final benchmark Watchdogs, a game from the Nvidia "The Way It's Meant To Be Played" shed. Here, too, invariably blue bars at the top. Ultra HD remains overweight with Ultra settings and 4xx AA, but the AA who turn will have a perfectly playable result.
Nvidia GeForce GTX Titan X: Test Results: Power Consumption
For the idle usage we determine the average consumption of five minutes idle time on the Windows desktop.
For load testing, we run the Metro Last Light benchmark 1920×1080 with Very High settings and determine the average consumption for the entire benchmark. Therefore warning: in the graphs find the consumption of the complete test system, including CPU, motherboard, etc.
Idle nearly all current cards as economical. The GTX Titan X sits nicely on the nivueau where we also find the GTX 970 and 980.
The load chart shows us that these high-end Maxwell GPU is relatively economical. Admittedly, the result of 326 watts for the entire system is robust, but it is only a fraction more than the AMD Radeon R9 290x who really has a significantly lower level of performance. Furthermore, the Titan X shows a much more economical of the original Titan, while dropping 40% better performance in this specific benchmark.
Nvidia GeForce GTX Titan X: Test results: Noise and temperature
The noise of video cards is measured at a distance of 10 centimeters within a soundproof box, where we turn the meter angle on the video card.
The load test is measured an average of 1 minute during an extended 3DMark Fire Strike Extreme run, after the card before a 10 minutes is heated in the same benchmark.
The temperature finally, after two rounds of our long Metro Last Light benchmark at 1920×1080 with Ultra settings allowing drivers to the GPU up to 83 degrees has become. Nothing to criticize.
Nvidia GeForce GTX Titan X: Conclusion
Nvidia promises with the GeForce GTX Titan X is a card that is fast enough to play many modern games on Ultra HD resolution with high settings. That promise one makes true: in our benchmarks anyway that the map blood quickly and although Ultra HD with maxed out settings in most cases what is taken high, you can if you do a few small steps back almost all the games fine in Ultra HD playing excellent 3D image quality.
In Ultra HD Ultra settings the GeForce GTX Titan X is on average 39% faster than the GeForce GTX 980, the card that we could call today to the fastest single-GPU graphics card in the world.
All in all, Nvidia with the Titan X so again an impressive piece of work off. The price is definitely not tender: 999 dollars, which in the Netherlands is likely to go towards the 1200 euros. But it is what it is: in this segment, Nvidia has simply no competition and who wants to get the level of performance of the Titan X at home, will have to invest. Here it is nice to know that the card with 12 GB of memory is really future-proof: we can not imagine that there will come out between now and the next let's say four years, games that 12GB is a bottleneck .
Nvidia GeForce GTX Titan X 12GB review: monster GPU
updated:
March 18, 2015
author: