New facts about the AMD Radeon R9 380X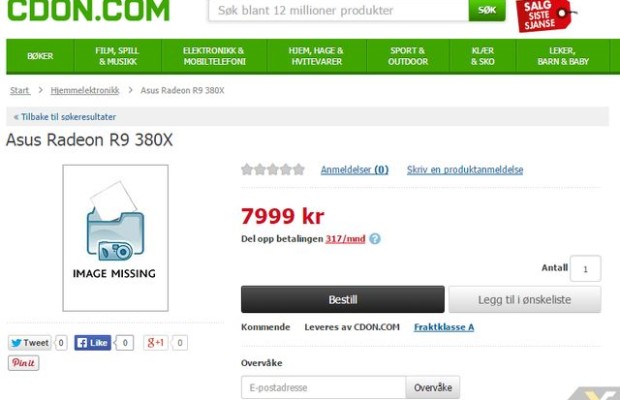 Before the official announcement of the new generation of graphics cards AMD Radeon there remains a lot of time, but in some chain stores are beginning to appear mystical pages and sections on new product – Radeon R9 380X. In particular, in the Norwegian store CDON can find models from ASUS and GIGABYTE. Both options are priced at 7999 kroner, or about 1036 US dollars.
Approximately at the same price in the store sold and GeForce GTX 980. At the very least, we can assume that the AMD-based Fiji XT will cost much cheaper than the second reincarnation of Titan otsenёnnaya, as already known, in the $ 1,350. Most likely, no special connections in CDON with AMD and its partners do not, and are simply referred to page layouts for the future, which inadvertently site administrator were to share.
In all likelihood, they will soon be removed. But the Norwegian same resource PrisGuide already taken the initiative and made CDON relevant pages at adding some speculative characteristics. Moreover, on this site, designed to track the price of computer components, also lit Radeon R9 390X and Radeon R9 370X! Of course, this does not mean that they are or will soon be available.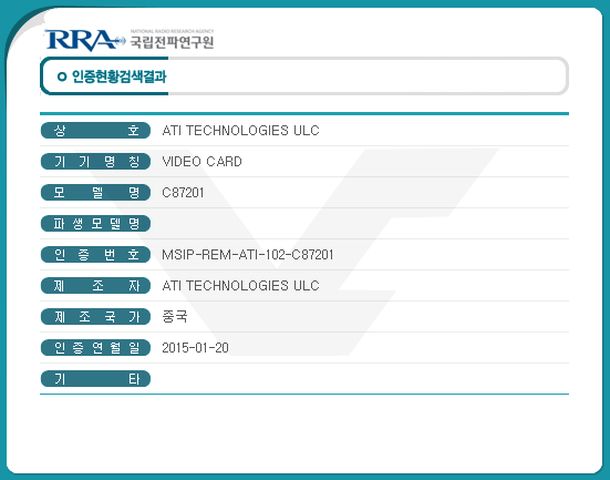 However, it should be noted that while the emergence of new graphic products AMD clearly approaching, because the network has information that the certification was a new board codenamed S872. Earlier in the database Zauba often found version C880 Fiji XT, but the latter has not yet passed the certification process. What kind of board is unknown. It is possible that we are talking about the Radeon R9 370X, or it will be called the final version of the board for Fiji XT.
New facts about the AMD Radeon R9 380X
updated:
January 28, 2015
author: