Nettop Mini PC with built-in battery fits in the palm of your hand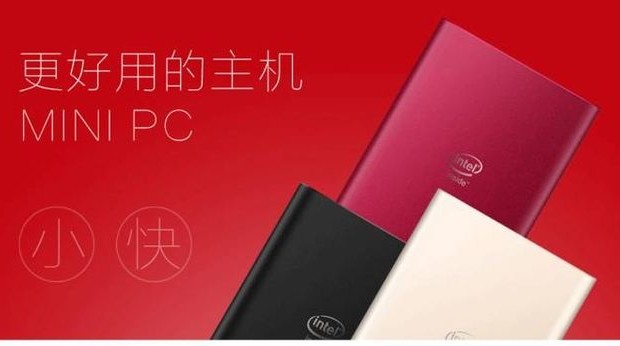 Ainol Chinese company announced its readiness to begin mass production of its first nettop. In barebone-system called Ainol Mini PC manufacturer from China emphasized, above all, on a portable and self-contained device capabilities. The result is that considered a mini-computer, as opposed to on the market today analogues capable of operating for some time without being connected to an external power source.
The device dimensions 146 × 115 × 14 mm and a weight of 340 g based on the popular for most Chinese nettop Intel Atom processor and uses a software platform running Windows 8.1. Provide an acceptable level of performance Ainol Mini PC is designed quad-chip Atom Z3735D paired with 2GB of RAM. To store the information provided flash drive capacity of 32 GB, which can be expanded by an additional 128 GB by using memory cards microSD.
With regard to the above-mentioned autonomy, the Ainol Mini PC is equipped with a built-in battery capacity of 7000 mAh. However, the feasibility of such a decision, given the need to connect to your home network monitor to display the image looks very controversial.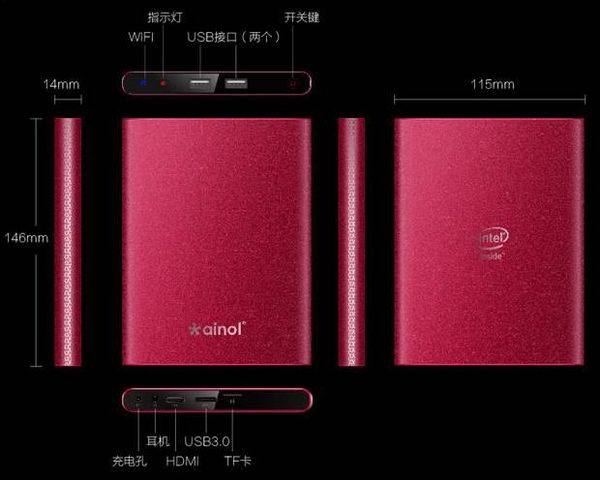 In any case Ainol Mini PC nettop simplify manipulation when all nearest outlet were busy, and if necessary, quickly connect to the monitor for reading and processing information. The latter will require the owner nettop only connect to the appropriate connector on the side of the device HDMI-cable.
Compact box fit a module Bluetooth 4.0 and Wi-Fi 802.11b / g / n, and also has two connectors USB 2.0, USB 3.0 and one for HDMI. Besides Ainol Mini PC can be used as a backup battery for charging mobile electronics.
The cost of new items in the Chinese market will be only $ 160.
Nettop Mini PC with built-in battery fits in the palm of your hand
updated:
February 7, 2015
author: