The neck gadget WearSens care about your weight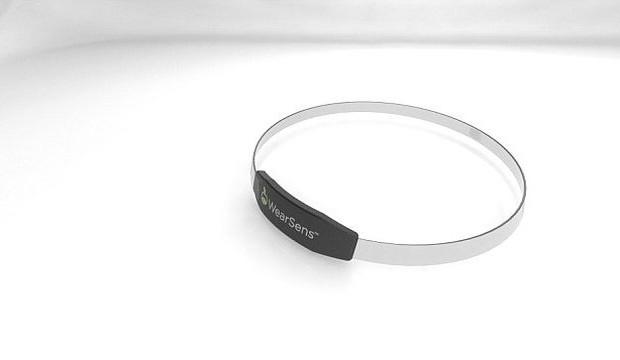 Humanity tired of fighting with some evils conventional methods has decided to put the matter in modern electronics. So, for example, in addition to control your food intake process, signaling the user dredged today limit on calories consumed, will undertake "intelligent" necklace WearSens. Its development was engaged specialists University of California at Los Angeles, was invited to a test of 30 volunteers.
The principle of operation of portable devices on the neck is to monitor the oscillations of the skin on your neck that occur during swallowing food. Due to fix a number of parameters and monitor the intensity of the movements, electronics WearSens able not only to distinguish solid from liquid food, but also, according to developers, with minimum error to determine your daily diet. The first study confirms the high accuracy, the error which averaged 10%. All information collected will be transferred to synchronized with WearSens mobile device.
Of course, that each person has individual physiological characteristics, resulting in before using "smart" necklace to fight gluttony, you must first calibrate the gadget. You first need to specify its mass, age and growth, as well as put together performed with WearSens purpose of the experiment:
set weight;
weight loss;
retention of current indicators of weight at a constant level.
Then setting assumes acceptance test specified in the prescription of food – sandwiches certain size with a few mandatory for accurate monitoring of the ingredients that you need to drink 350 ml of liquid. After which the system will hold the control inherent in comparison WearSens indicators and data that has removed the device with built-in sensors.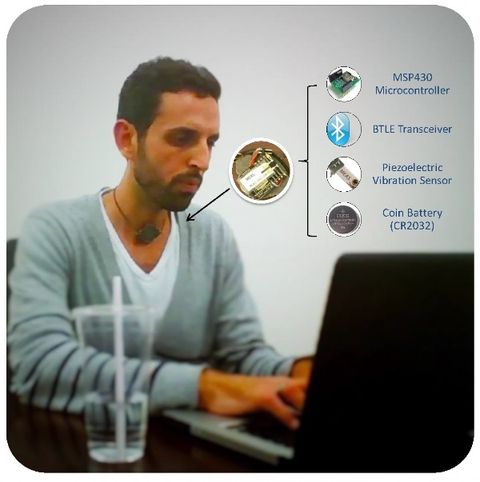 "Smart" necklace is able to distinguish the type of food eaten, pointing transmitted to the smartphone / tablet information that it is the owner of WearSens tried today. Also, the sensors can capture and receiving tablets, thus WearSens paired with the mobile device will be a great way to remind you to drink the medicine prescribed by your doctor.
Source: dailymail.co.uk
The neck gadget WearSens care about your weight
updated:
March 10, 2015
author: