The device Microsoft HoloLens augmented reality will be more expensive gaming console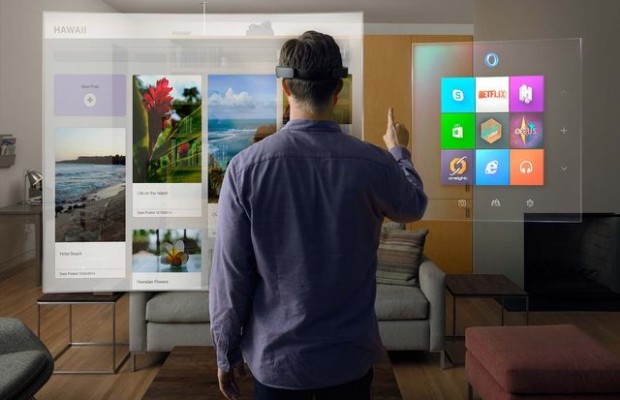 Last week, Microsoft provided an opportunity for visitors to the event BUILD 2015 take a closer look to the device augmented reality HoloLens, which should reach the market in synchronism with the operating system Windows 10. In contrast to the head-mounted display, which are peripheral devices, HoloLens can be considered as a stand-alone computer worn on the head with its own CPU lenses, monitors and cameras.
The traditionally extensive notes on the pages of The New York Times revealed three important facts about Microsoft HoloLens. Firstly, it is an augmented reality device will hit the market in the coming months along with Windows 10. In the Second, Microsoft spent money on the game Minecraft is aiming at further integration into the augmented reality technology. Finally, it was announced (in relative terms) expected price HoloLens – according to representatives of Microsoft, the unit will not be cheaper than a game console, which is performed by the corporation may be worth the full $ 400. As already noted, HoloLens can be used not only for games and social needs: in this unit can create tutorials.
The device Microsoft HoloLens augmented reality will be more expensive gaming console
updated:
May 5, 2015
author: