Kraftwerk: pocket-sized fuel cell power plants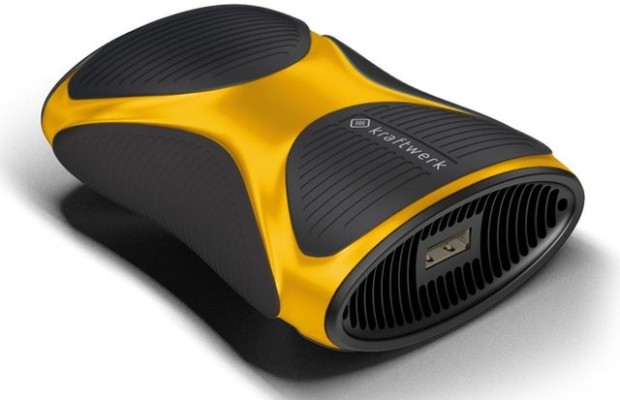 Company eZelleron collected via Kickstarter for more than $ 800 thousand. To issue a pocket power Kraftwerk, designed to power wireless devices away from the mains.
Argues that Kraftwerk uses advanced fuel cell technology. Its power to work the inner tank must be filled with fuel, for which you can use, for example, liquefied butane from the mini-tank for refilling lighters.
Generated electricity is supplied to the consumer via USB. It is alleged that one filling is enough to recharge the battery of the iPhone up to eleven times. Of course, you can connect to Kraftwerk not only mobile phones, but also any other gadgets.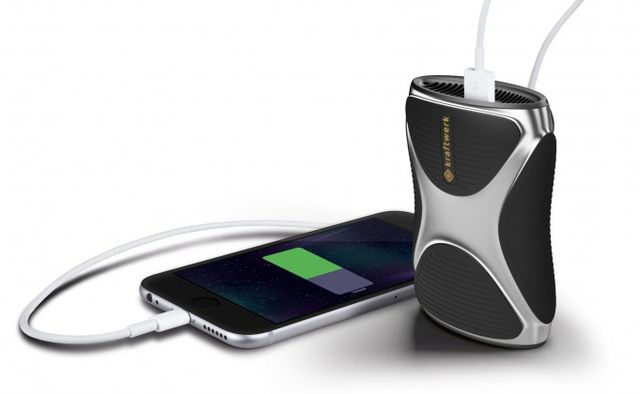 Mini power station has a size of 100 × 75 × 30 mm and weighs 200 g On the need to inform the refueling LED indication.
The aim of the campaign was a Kickstarter-pending fee of $ 500 thousand. At the time of writing, the project participants raised about $ 830 thousand., With a piggy bank closes more in just five weeks. At the moment, you can order a new product, to donate $ 99.
Kraftwerk: pocket-sized fuel cell power plants
updated:
January 29, 2015
author: