Intel: the rejection of the use of our processors greatly hurt Apple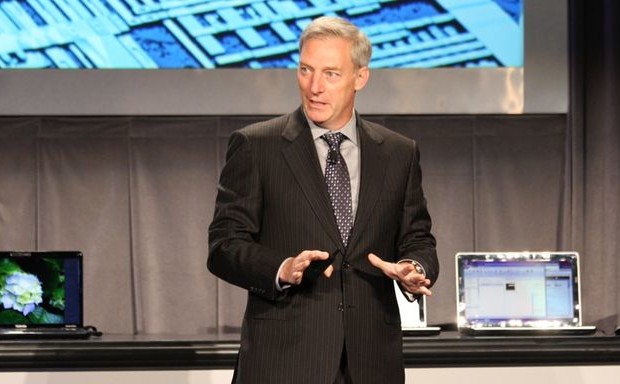 In 2005, the founder of Apple, Steve Jobs made the historic announcement: the company refuses to IBM processors in favor of chips Intel. As a result, from 2006 all new laptops and desktops "apple" of the empire based on the platform of the CPU giant.
Recently, however, there are increasing reports that Apple designs its own processors, which sooner or later will replace Intel solutions in the PC segment. The fact that mobile gadgets – smartphones and tablets – Apple already uses its own chips A-series, based on the design of ARM. Translation for similar laptops and desktop platform (at least entry-level models) would allow to unify the product family and reduce its dependence on third-party chips.
Commented on the situation Intel CFO Stacy Smith (Stacy Smith; see photo). According to him, Intel in terms of the development of chips ahead of the competition so that the refusal to cooperate with the corporation seriously hurt Apple.
«Apple – our largest partner. Like Intel, they are bringing to market truly outstanding products … And until we can develop advanced technology, they are able to produce excellent device, "- said Mr. Smith.
In other words, Intel CFO made it clear that, abandoning Corporation processors, Apple runs the risk of seriously losing in the performance of their systems. This may result in reduced demand for Mac-computers.
Intel: the rejection of the use of our processors greatly hurt Apple
updated:
February 10, 2015
author: