HDD market for the first time in 2011 showed an increase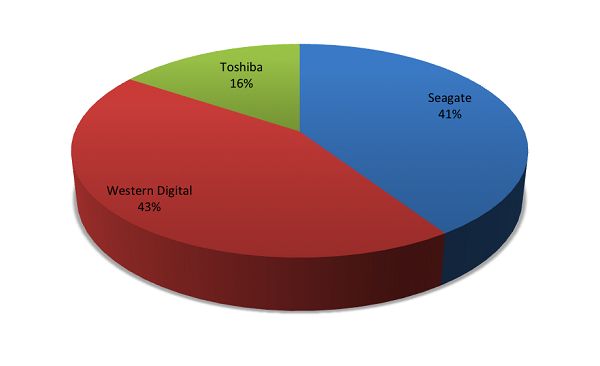 After three consecutive years of falling supply of hard drives in 2014, the industry finally showed signs of recovery. Last year, the producers managed to ship 2.2% more HDD compared to the previous year, noted in the analytical agency Coughlin Associates.
Recall all started in 2011, when massive flooding in Thailand prevented the normal operation of the plurality of plants. In the region there is a significant part of the industry production capacity hard drives, so the supply to the world market have been forced to be reduced. In addition, a massive shift from laptops to tablets that use flash memory, also had a negative impact on the market HDD. In modern laptops SSD also gradually replacing hard drives. In 2011, the decline in the sector amounted to 4%, in 2012 this figure increased to 7.6%, and in 2013 was 4.3%.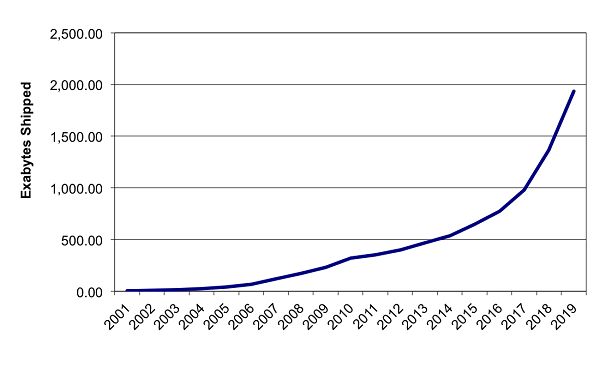 But in 2014 there has been a positive trend. Experts attribute the growth of the market with increased demand from the cloud and a variety of enterprise applications. In addition, the important role played by the stabilization of the notebook market. Cumulative shipment HDD for the year amounted to more than 564 million devices.
Along with the increase of the market average sales price of hard drives has remained stable throughout the year and even showed some growth in the second half. Of Seagate and Western Digital have won in this situation.
It is interesting to note that the market leader is still the Western Digital with a share of 44%. The second position is occupied by Seagate (40%), and closes the top three Toshiba (16%).
HDD market for the first time in 2011 showed an increase
updated:
February 3, 2015
author: