The new GIGABYTE motherboard has on-board eight-processor ARMv8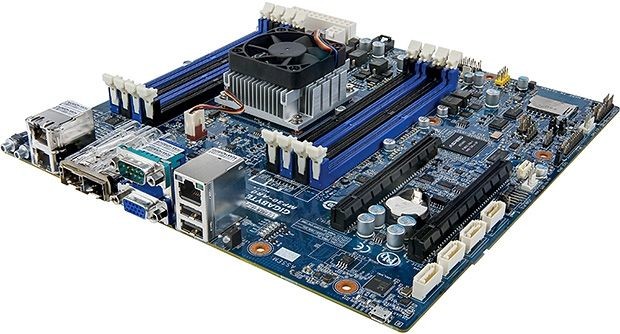 More recently, a well-known manufacturer of motherboards, GIGABYTE, a announced the development of a new product – the system board size micro-ATX, equipped with 64-bit, eight cores ARMv8 and designed for use in large data centers. The heart of the board is the MP30-AR0 X-Gene chip production Applied Micro, which is a complete processor ARM, clocked at 2.4 GHz and having 45 watts.
Applied Micro processor cores have their own design, but is compatible with 64-bit design ARMv8. Judging from the design board, the processor has four-channel memory controller with eight slots DIMM, each of which supports the installation of modules with capacity up to 16 GB, running at a speed of 1600 MHz and having the function of ECC. The main highlight of the board is a two-port network controller 10 Gb. Implemented by the GPU chip ASPEED and has only basic functions.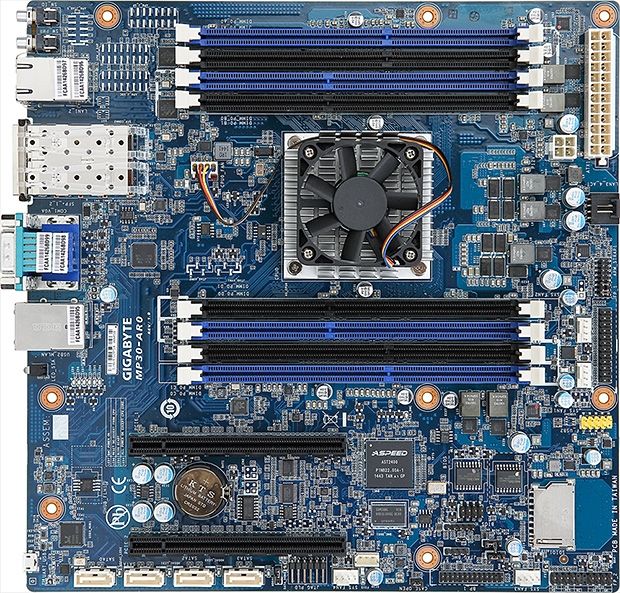 Additionally, the board has four ports SATA 3.0 connector and SD. Two PCI Express cards allow the installation of the mechanical connector with x16, but electrically each of them provides only 8 lines PCI Express 3.0, which, however, is sufficient for many server applications. As stated by Gigabyte, motherboard supports OS Ubuntu 14.04, and also offers this new product as part of a corporate server R120-P30.
Source:
The new GIGABYTE motherboard has on-board eight-processor ARMv8 updated: March 27, 2015 author: