Gigabyte offers a version of the GeForce GTX 960 for mini-ITX systems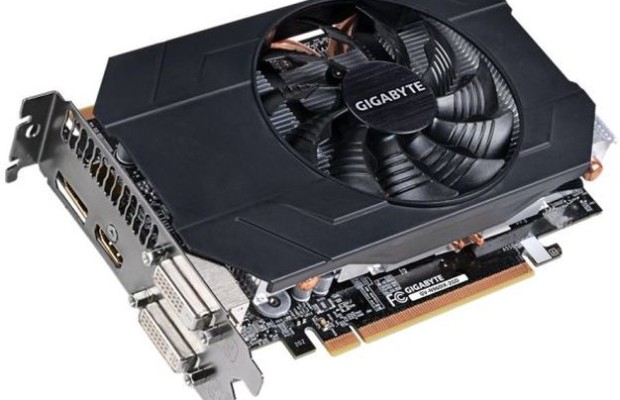 Free space on our planet over the years will no longer be so expensive property, and compact gaming systems do not lose popularity. Even the mini-ITX form factor is still a chance to gather enough performance desktop system in which there will be nothing superfluous. ASRock recently managed to cram into the limited space of this platform motherboard processor Haswell-E, even at the cost of parting with two memory channels.
The producers of video cards with these problems is much less because they are produced in a given frame size is not the most productive graphics solutions. For example, Gigabyte offers the GeForce GTX 960 model GV-N960IX-2GD, which limits the overall length of the printed circuit board 170 millimeters. The cooling system consists of a video of two heat pipes of 8 mm diameter in direct contact with the GPU, and an aluminum radiator fan 90 mm size. According to the manufacturer, the fan speed is dependent on the temperature of the GPU.

The video card is equipped with 2 GB of GDDR5 memory with 128-bit bus, the nominal frequencies are 1127/1178/7010 MHz (1152/1203/7010 MHz overclocked mode). The only six-connector requires a power supply capacity of at least 400 watts.
Overall dimensions of the video card up to 42 x 181 x 136 mm (length specified taking into account the rear bracket). On the rear panel are located two ports DVI, full-size HDMI and DisplayPort.
Source: Gigabyte
Gigabyte offers a version of the GeForce GTX 960 for mini-ITX systems
updated:
April 21, 2015
author: