FX-4300 processor overclocked to a record for the model 8 GHz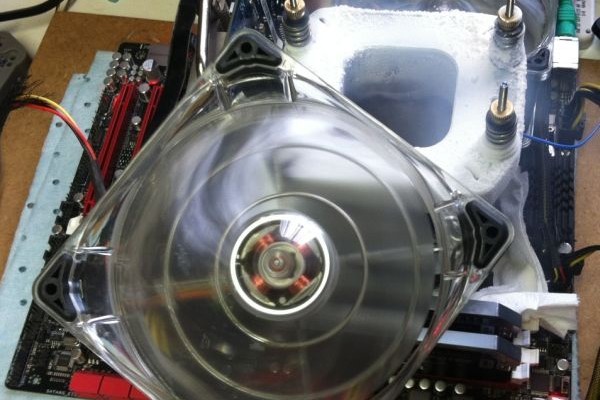 For regulars, specialized forums and our regular readers are not news that AMD FX processors in the performance of Socket AM3 + capable when cooled with liquid nitrogen or helium accelerate to frequencies above 8 GHz. Ideological opponents such advances often call these gigahertz "corn", alluding to the similarity with weightlessness popcorn, but the fact remains – processor family Vishera good scaled in frequency.
That Swedish overclocker gubben dispersed not the most popular in this context processor FX-4300 to a record for a particular model 8001 MHz while maintaining the activity of a single core. The processor was installed in motherboard Asus Crosshair V Formula-Z and cooled with liquid nitrogen.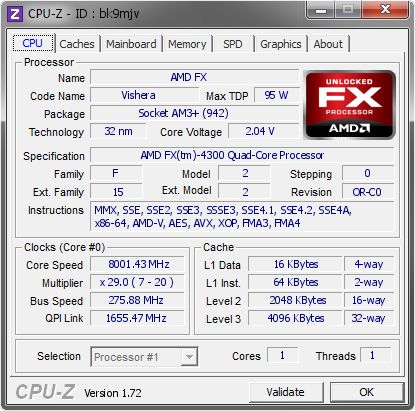 Judging by the screenshot utility CPU-Z, CPU core voltage was increased to 2.04 V.
Although it is only in the statistics HWBot overclocking result FX-4300 to a frequency greater than 8 GHz processor Vishera in general it is quite ordinary – in the overall ranking of processor frequency achievement Swedish overclocker is only in 91st place.
Source: gubben
FX-4300 processor overclocked to a record for the model 8 GHz
updated:
March 31, 2015
author: