Devialet introduced premium speaker Phantom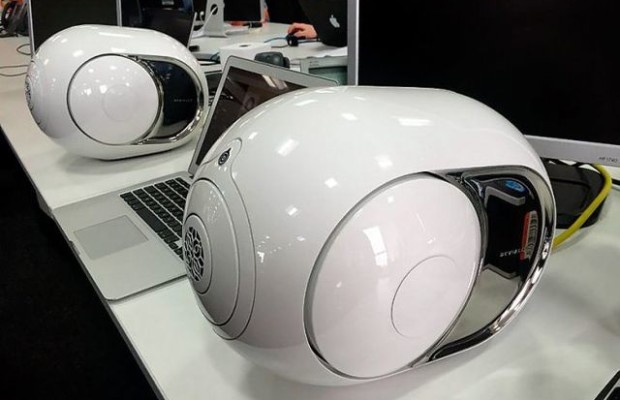 Devialet Phantom successfully combines compact size and solid strength. The model will be available in two versions – Phantom and Silver Phantom power respectively 750 and 3000 W, which in no way inferior to a full-size outdoor acoustics.
To create Devialet Phantom at the company's specialists took 10 years. In the five years since the release of the first line of amplifiers, they received 77 patents and 37 awards for its unique sound quality and design. Just last year it sold 3500 items to 15 million. Dollars.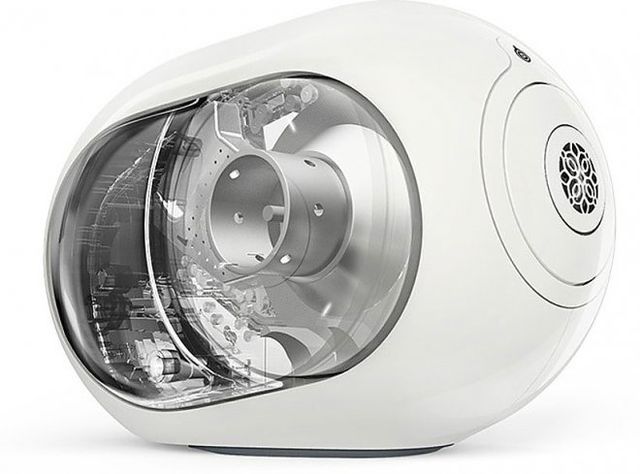 Devialet developed their own technology ADH, wich provides loud and clear sound. And for low frequency "responsible" technology Heart Bass Implosion, embodied in the dome woofer drivers, which are located on opposite sides of a vacuum boxes. The original layout of the speaker makes it four times more powerful than similar woofers and six times smaller.
Start sales are expected this year. Standard version – Phantom will cost 1990 dollars, and 3000-watt Silver Phantom – in 2390 dollars.
Devialet introduced premium speaker Phantom
updated:
April 12, 2015
author: