DDR4-from G.Skill memory overclocked to 4255 MHz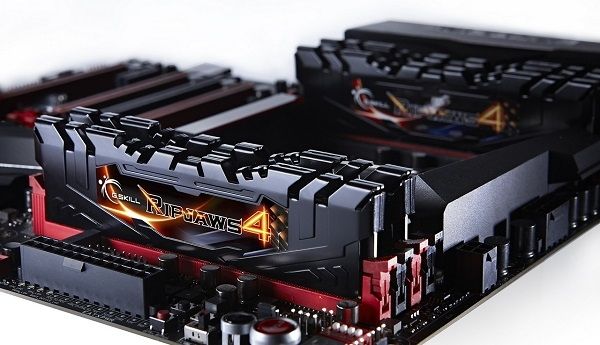 Known manufacturer of components for overclocking, the company G.Skill has announced a new record for memory frequency. She managed to run their DDR4-ins with the effective frequency 4255 MHz with timings CL18-18-18.
In order to establish a world record was collected based system motherboard class High-End ASUS Rampage V Extreme (chipset Intel X99 Express). Also used the processor Intel Core i7-5960X. The system is not overheated, overclockers used for cooling liquid nitrogen.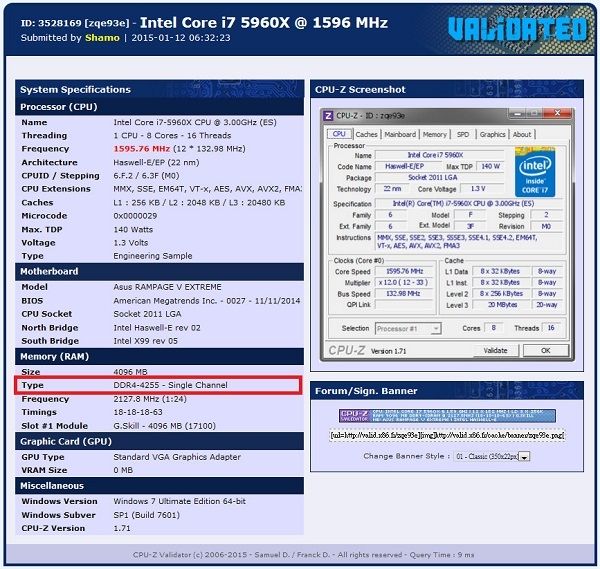 We only know that the memory capacity of 4GB, and the clock frequency has reached 2127.8 MHz. As for the hero of news articles, then judging from the photos, we have a well-known memory Ripjaws 4 aimed at extreme system. The announcement of this memory was held in September last year. But just a few days before the official release of the company has already announced the establishment of a record of frequency 4004 MHz using new products.
DDR4-from G.Skill memory overclocked to 4255 MHz
updated:
January 13, 2015
author: