CES 2015: Intel introduced the ultra-compact platform Curie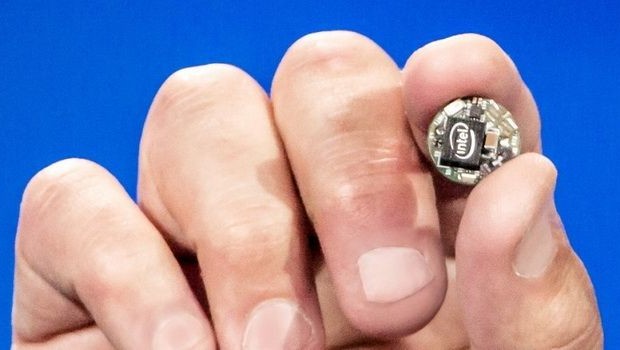 Market "wearable electronics" slowly gaining momentum, and it seems logical that the leading manufacturers of microelectronics in a hurry to submit their compact and economical solutions for this market. Of course, I could not ignore it, and this giant corporation like Intel. At CES 2015 it was demonstrated ultra-compact platform Curie, designed just for use in compact portable devices – smart watches, bracelets, and things like that.
What is Intel Curie? The size of a small button (diameter 18 mm) contains an acceleration sensor, gyroscope, the controller Bluetooth LE, charger, and most importantly – a 32-bit processor Quark. Not bad for such a modest size. Unfortunately, we have to disappoint enthusiasts Homebrew – Curie will not be able to buy just. But Intel plans to deliver a new platform actively wearable electronics manufacturers, and, according to the company, it is possible the emergence of the world's first "smart buttons", the benefit of this form of the device is quite facilitates.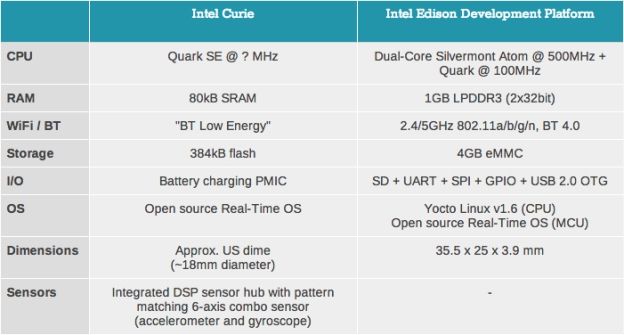 Intel Curie delivery will be accompanied by a set of developer IQ Software Kit, which will simplify the creation of new devices based on this universal platform. Among those with whom Intel plans to work or already working, called names such as Oakley, Luxottica Group and the Fossil Group, and therefore, Cure has the potential to become a very popular platform. However, it is not clear how the output Curie affect the market wearable electronics, which still feels good without it. I must say that Intel has considerable resources, but if she could bring in leaders Curie, time will tell.
CES 2015: Intel introduced the ultra-compact platform Curie
updated:
January 8, 2015
author: