CeBIT 2015: 3D-printer on the stand inno3D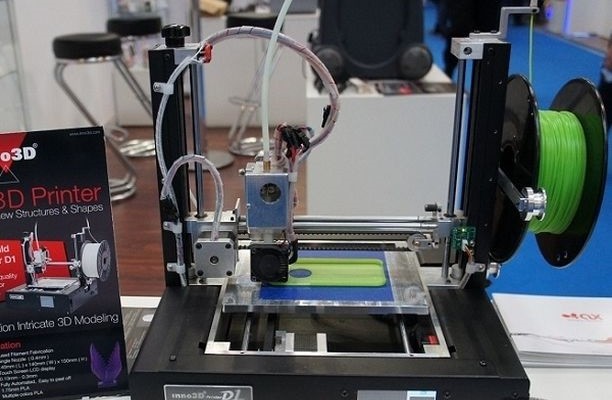 Inno3D company is well known to us as a manufacturer of powerful graphics cards. This is her main profile. In addition, the company has product lines minicomputer InBox, Tablet Pad and adapters VEXT. But the most unexpected surprise was the announcement (more on the eve of CeBIT 2015) 3D-printers under its own brand. So we rushed to the company's stand.
The focus here – 3D-printer M1. Among the advantages of new products manufacturer said temperature control system environment in which you are printing, as well as quiet operation.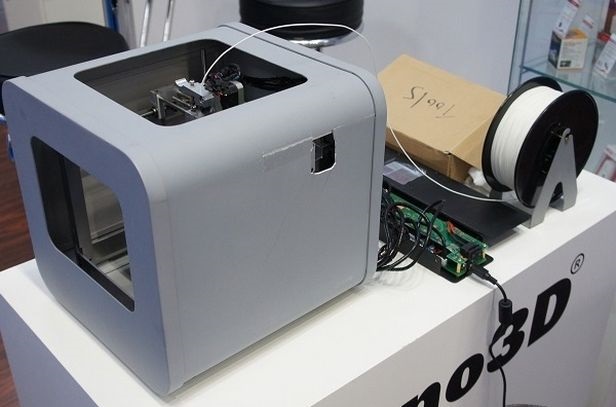 The device uses a printing technique Fused Filament, which involves the formation of voluminous objects by sequentially overlapping filaments from the same material (polylactide or PLA ABS-plastic), which are interconnected by heating. The printer uses a single nozzle diameter of 0.4 mm. The maximum dimensions of the object being created are 140 × 140 × 150 mm.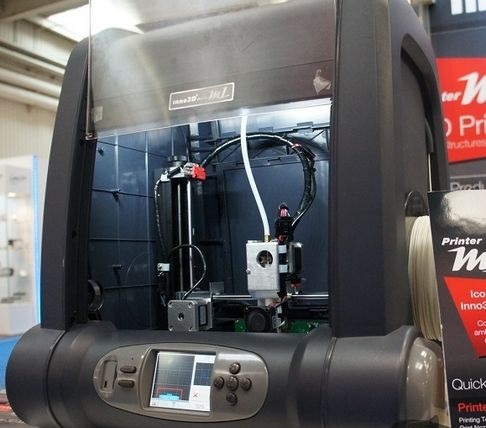 Also notes the presence of built-in color LCD display with navigation keys. Timing the release device company did not specify.
CeBIT 2015: 3D-printer on the stand inno3D
updated:
March 20, 2015
author: