CeBIT 2015: Wi-Fi-routers and drives Buffalo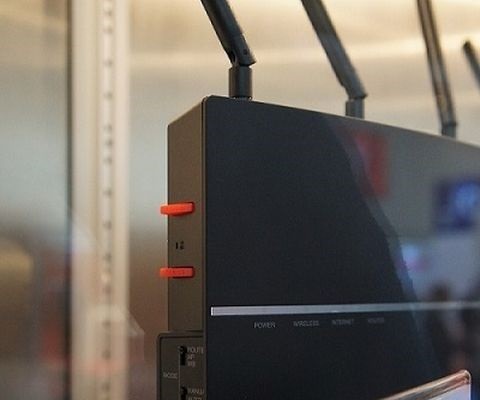 At CeBIT 2015 Buffalo has launched an extensive stand with multiple network devices. Many of them are already available on the market and are well known, but there are also exhibits that are new.
One of the places of honor at the booth takes Wi-Fi-router-class High-End WXR-2533DHP. This monster with four antennas supports the latest standard Wi-Fi 802.11ac. In 5 GHz data rate reaches 1733 Mbit / s and 2.4-GHz band, its value is up to 800 Mbit / s. The router supports advanced encoding method 256QAM. New arrive on the market in September and October of this year.
Also presented Gigabit Dual Band Wireless Router WXR-1900DHP. This model includes a 1GHz processor and supports 802.11ac.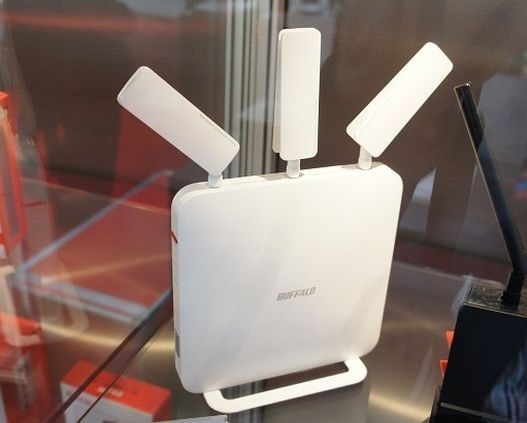 Among the new products announced, we note a series of NAS-devices LinkStation 520 Series. NAS is equipped with a 1.2-GHz dual-core processor, 256 MB of DDR3-memory port USB 3.0. In the case with space for two hard drives that can be combined in a RAID 0, 1, or 5. The total capacity of the system can be up to 8 TB. In addition to the role of the drive, LinskStation 520 can also act as a server iTunes, DLNA-server, BitTorrent-client. In the sale of novelty is expected in late April.
Especially for professionals working with high-definition video (4K and 8K), the company has offered high-performance external data storage HD-XH040T / R6. Its main feature is the presence of the interface Thunderbolt 2 with a capacity of 1.2 GB / s. Thanks to the many bays total capacity of this specialized system can be 40, 60 and even 80 terabytes. Price of the device depending on the capacity ranges from 6.65 to 19.2 thousand. Euro.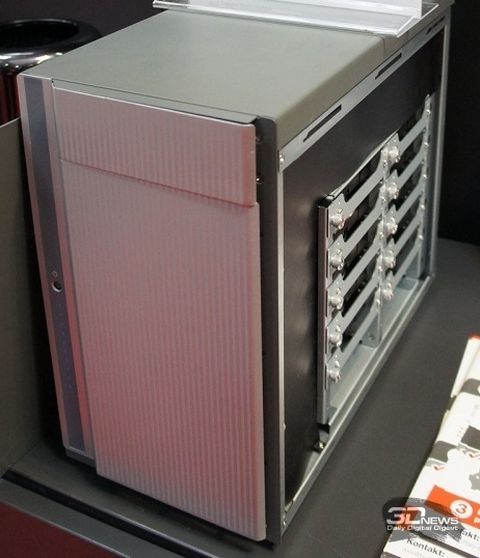 Also on the stand Buffalo presented many other drives.
CeBIT 2015: Wi-Fi-routers and drives Buffalo
updated:
March 20, 2015
author: