CeBIT 2015: ASRock motherboards with support for USB 3.1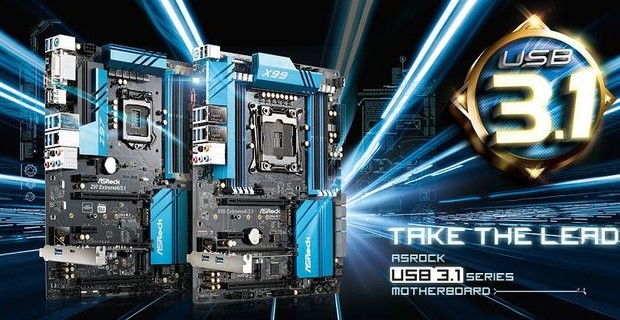 ASRock has demonstrated in Hanover (Germany) at the exhibition CeBIT electronics 2015 motherboards with support for USB 3.1.
Recall that the standard USB 3.1 provides a two-fold increase in bandwidth compared to USB 3.0 – up to 10 Gbit / s. For USB 3.1 also provides more efficient data encoding.
One of the new ASRock, which can be seen at CeBIT 2015, became a board Z97 Extreme6 / 3.1. It is made on chipset Intel Z97 Express and is designed to work with processors Intel Core. The model is endowed with connector PCIe Gen3 x4 Ultra M.2 and sound Purity Sound2; mentioned support for CrossFireX and SLI. In addition to a dozen onboard USB 3.0 ports and five ports USB 2.0, this motherboard also supports expansion cards with USB 3.1 connectors USB 3.1 Type-A and Type-C.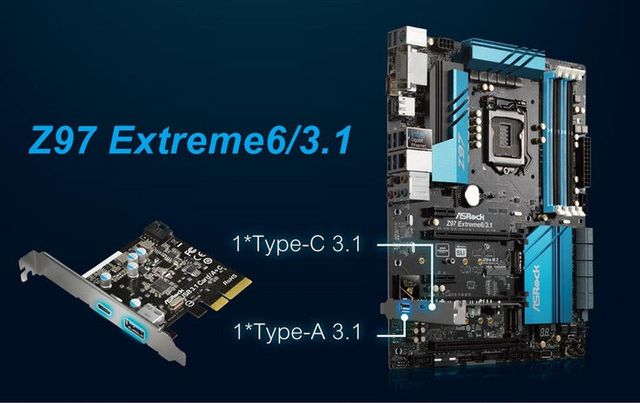 Another new ASRock – board X99 Extreme6 / 3.1 chipset Intel X99. It is designed for the installation of processors LGA 2011-3 – chips Core i7-5960X, Core i7-5930K and Core i7-5820K family Haswell-E. This model supports USB 3.1 expansion card with two connectors USB 3.1 Type-A, and also has on-board port USB 3.1 Type-C.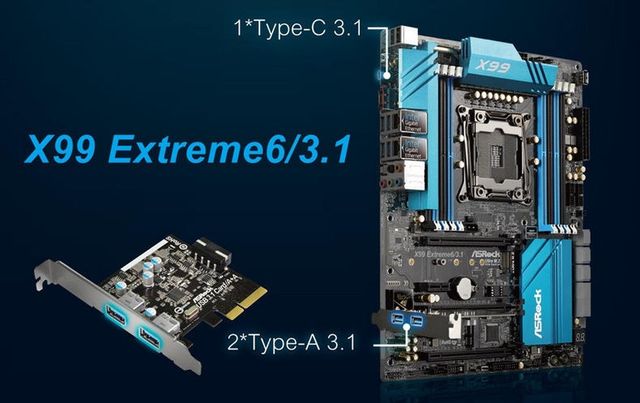 We add that the standard USB Type-C involves the use of bilateral connectors. That is, connect the cables to the devices, users can either end, regardless of the orientation of the connector.However, there is no compatibility with the previous generation of connectors. Therefore, in the foreseeable future ASRock plans to maintain on their motherboards both connectors Type-A and Type-C USB 3.1.
Source: ASRock
CeBIT 2015: ASRock motherboards with support for USB 3.1
updated:
March 17, 2015
author: