ASUS has announced the monitor MG279Q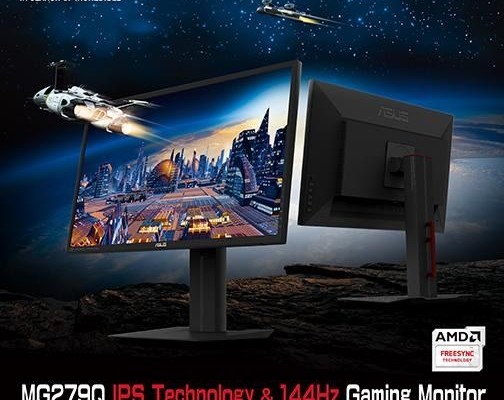 ASUS has announced the monitor MG279Q, first aired in January of this year on the show CES 2015. This game model, the characteristics of which finally became available to the public. The main feature of the monitor is a full-fledged support technology AMD FreeSync.
Monitor ASUS MG279Q endowed with a screen diagonal of 27 inches and a matrix of IPS AHVA. Image refresh rate of 144 Hz, and its resolution is 2560h1440 pixels. It is also known as a 2K or Quad HD. By AMD, the technology developed game FreeSync for as smoothly as possible, with no "gaps" in the image of dynamic games, has officially confirmed the existence of its support in this monitor.
About ASUS MG279Q should say also that, in its list of connectors includes newfangled DisplayPort version 1.2a Plus, as well as the fact that its price will be only $ 600. On the one hand, it is expensive but, on the other hand, the presence of such a large number of advanced technologies price could be even higher. Also, do not forget about the care of the eyes of users – the proportion of blue in the backlight is reduced to a minimum, plus eliminated flicker, so that you can play even round the clock.
Finally, ASUS MG279Q monitor comes complete with a stand that allows to adjust the height and angle of the screen, and rotate it 90 degrees.
ASUS has announced the monitor MG279Q
updated:
April 11, 2015
author: