Asus is preparing a version of the GeForce GTX 970 with a white jacket cooling system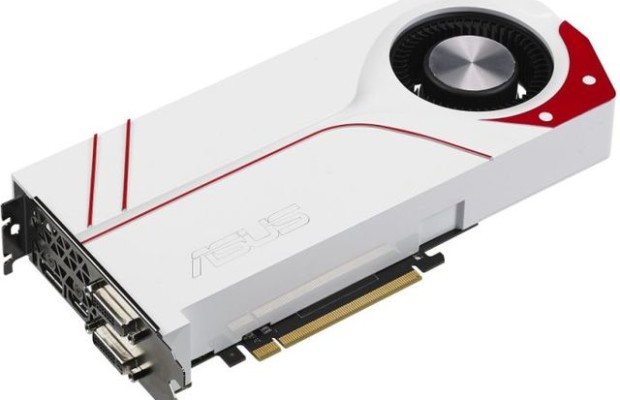 Not every system block is ready to show all the charm of the surrounding video card cooling system: in most cases, graphics cards were located enclosure cooling down, and only now gaining popularity compact systems with special L-shaped adapter for connecting video cards allow to deploy "all this beauty" face to the viewer . In the presence of the fragment in a transparent block wall system, of course.
Asus has taken the fashion anticipate in social networks and specialized microsites their slightest action announcement of new products. For example, in the coming days, we should expect the debut version of GeForce GTX 970 with white lacquered casing with fan cooling system tangential type. On a white background there is a modest red ornament.
Apparently, the length of the printed circuit board is shorter than the corresponding overall size of the housing of the cooling system. On the rear panel ports are arranged as follows: two DVI, one HDMI and one DisplayPort. About frequency characteristics of new items have not been announced, but Asus is going to have to draw conclusions from the scandal with the description of the device memory subsystem GeForce GTX 970, it would be interesting to know as soon as possible. However, it is unlikely that anything will change only at the initiative of this major partner NVIDIA.
Source: Asus
Asus is preparing a version of the GeForce GTX 970 with a white jacket cooling system
updated:
April 2, 2015
author: