Architecture AMD Zen appears first in the server market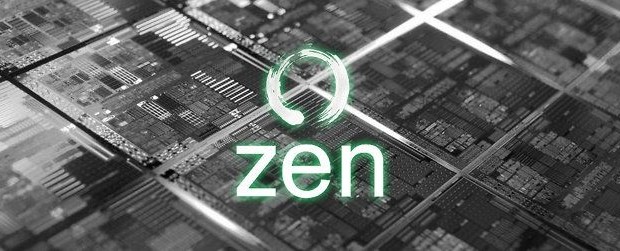 Resource WCCF Tech, referring to knowledgeable informant told some details about the upcoming architecture Zen. Journalists note that the data are valid at the time of publication, but AMD can still change their plans in the future, as has happened more than once.
First of all, it is reported that a fundamentally new architecture of Zen, which will replace the Bulldozer (and its modifications Piledriver, Steamroller and Excavator), will be the main direction of force application all AMD 2016. In other words, AMD finally again pay attention to CPU-component of its chips.
Even more interesting is that the architecture of Zen can be used in a certain product, which will be released together with chips Intel Skylake (around August this year). The source claims that AMD is going to release the first Zen in the server market, and then to use the new CPU in the sector of workstations and PCs in the mass market. It's not like the current tradition of AMD, where the main focus deleted mobile chips. Perhaps the company wants to regain some share of the server market, which today dominates almost unchallenged Intel. It would be very interesting.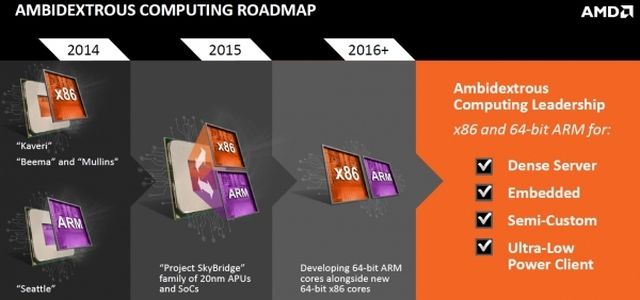 At the moment, the following is known about Zen (of course, we are talking about the rumors) processor based on Summit Ridge Zen will include up to 8 cores x86, moreover maximum level of energy consumption will be 95 W (compared to modern AMD FX chips consume up to 125 watts, and even up to 220 W in a series of 5 GHz). Expected and energy-efficient options chips with nuclei Zen – perhaps, AMD will be able to achieve scalability at Intel Broadwell, which is even used in processors with Broadwell-Y with a TDP of 4.5 watts.
Kernel AMD Zen combine the best aspects of Bulldozer and Jaguar, will leave from the modular design and the new SMT-technology (Simultaneous Multithreaded) supposedly can for different tasks, effectively performing as complex single-threaded computing, as well as more simple highly parallel computing. Something similar is expected in the chip Intel Skylake.
Architecture AMD Zen appears first in the server market
updated:
February 23, 2015
author: