Apple Watch Edition will cost no less than $ 5000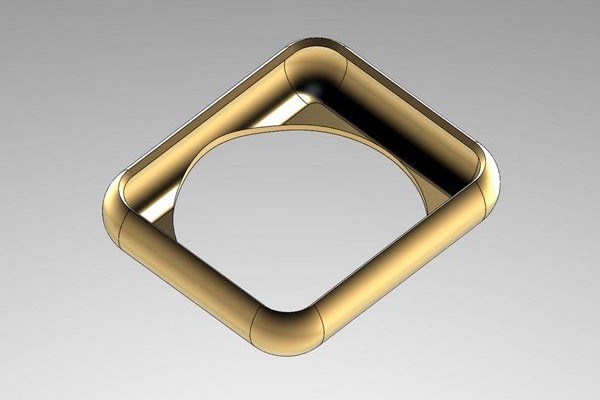 Apple is able to sell their products with a high profit, which allowed her to get in the last quarter 93% of all profits in the smartphone market, although the share of Apple in the smartphone market is only 20%. The whole thing in a high average price – 74.5 million iPhone smartphones were sold at an average price of $ 698, whereas it is known that the components and assembly of 6 Apple iPhone costs $ 227, iPhone 6 Plus – at $ 242.5.
Approximation sales began hours Apple Watch pushes thematic resources to reflect on how much can earn manufacturer on this device.
While the situation is complicated by the fact that the device is not available to the experts and the manufacturer unveiled the cheapest price only modification Apple Watch Sport, approximately equal to $ 350. Meanwhile, the modification of the Apple Watch Edition will be so expensive that Apple comes equipped flagship stores safes.
According to preliminary estimates, in the case Apple Watch Edition, shown in the illustration will be almost 30 grams of gold, which to date is $ 1,200. Adding electronic components and sapphire screen protection gives Watch Edition cost of not less than $ 1,500. It should be remembered that the assembly of the device for obvious reasons, will be more expensive build more mass electronic devices of comparable complexity.
The source believes that the price of hours will be in the range of $ 5,000-10,000, closer to the upper limit. At the same time Apple is important to get exactly right for optimum mark, as the decline in prices in this niche greatly damages the image of the manufacturer.
Apple Watch Edition will cost no less than $ 5000
updated:
February 20, 2015
author: