Rechargeable Apple Watch is compatible with Motorola Moto 360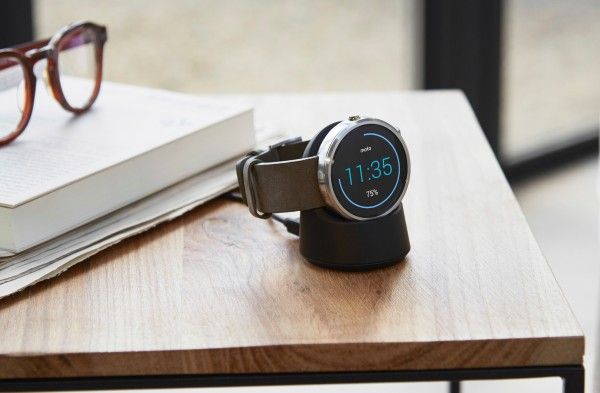 It's no secret that Apple has never aspired to standardization. When all the producers decided to build in smart phones the same format the memory card (microSD), Apple generally refused them. The same has always been and charging, and software, and with accessories that fits all other devices never approached Apple. However, in hours Apple Watch this principle has been violated.

A few days ago it became clear that smartwatches Motorola Moto 360 without problems interact with charging for Apple Watch. This suggests that charging for Apple Watch is made according to the standard or Qi is based on this technology. Unfortunately, it is unknown whether the charge is compatible for Moto 360 Apple Watch. The good news is that the chargers for "apple" smart watches are relatively inexpensive, only $ 29. If your charger for Moto 360 broke down, it can be replaced by a more compact and stylish charger from Apple. Below you can see the video that confirms the compatibility of wireless charging, which the "Apple" so boasted during the presentation of his watch, with the model 360 Moto.
https://www.youtube.com/watch?v=sOOQqJTRT8s
Rechargeable Apple Watch is compatible with Motorola Moto 360
updated:
April 26, 2015
author: