Apple Watch: Apple S1 chipset is built on 28-nm process technology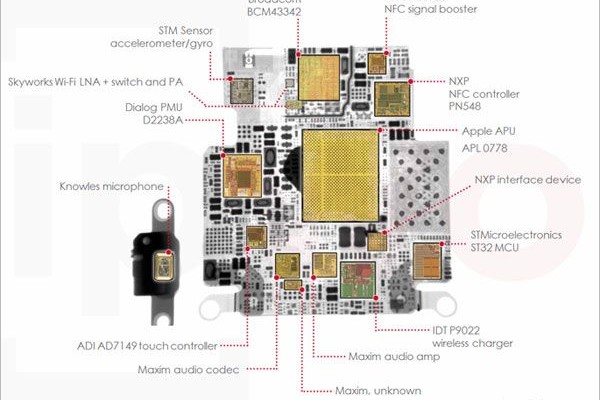 SmartWatch Apple Watch with a clear conscience can be called one of the most talked gadgets of recent weeks. And, let's face it, not all of them are laudatory. We have already discussed the problems faced by Apple in the production of Apple Watch, as well as the troubles faced by the owners of this gadget. And recently experts Chipworks revealed an interesting detail about the used hardware platform in it.
Many people have heard of that, Apple Watch set designed specifically for this gadget chipset Apple S1, the performance is comparable with the platform Apple A5. But few know that Apple S1 is built on quite old and not very energy-efficient 28 nm process. And this, incidentally, may be one reason why too little runtime Smart hours.
By comparison, today's generation of chips Apple A8 uses a more modern 20-nm process technology, and the newest platform Apple A9, which will be installed in the next generation iPhone, rumored to have been built on the 14 nm process.
Apple S1 is a system on a chip that combines 30 different components, including the processor, various sensors, and wireless charging chips are responsible for wireless communication. All components are filled with epoxy resin, they are adequately protected from damage and moisture.
Apple Watch: Apple S1 chipset is built on 28-nm process technology
updated:
May 8, 2015
author: