Apple patents a keyboard without physical buttons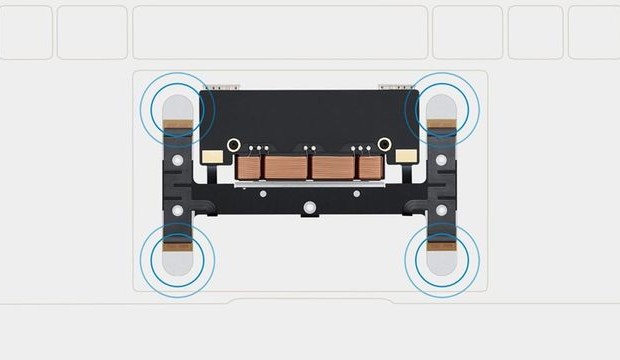 The US Patent and Trademark declassified another patent application Apple, in which we are talking about a computer keyboard a new type.
The idea is to get rid of the physical buttons. Network sources mention that looks like an input device may resemble panel Magic Trackpad with a smooth aluminum surface.
Instead of the traditional buttons on the patent-pending keyboard can be engraved (or applied paint) designate them. Moreover, the device provides the tactile feedback. To do this, the system can be activated Force Touch, implemented a new laptop MacBook. Force Touch trackpad design provides a clear and uniform sense of clicks anywhere. Beneath the surface of this panel are sensors that monitor the pressing force: thanks to this can be implemented by different modes of operation. For tactile response corresponds drive Taptic Engine.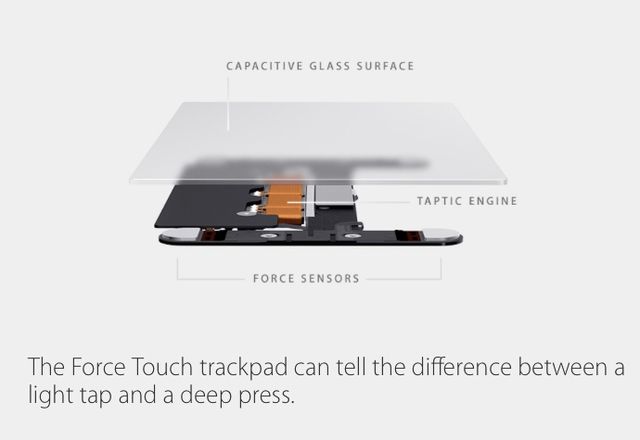 As planned by Apple, keyboard, devoid of physical buttons, provide a number of advantages over the usual input devices. In particular, developers will be able to reduce their thickness, and no gaps between the keys will prevent the accumulation of dust and dirt, as well as protect from falling accidentally spilled liquids. Plus, the system is Force Touch will offer new ways of interacting with the keyboard, including support for gestures and perform different actions depending on how hard you play.
Source: TechCrunch
Apple patents a keyboard without physical buttons
updated:
March 24, 2015
author: