Apple has patented the game controller holder for Smartphones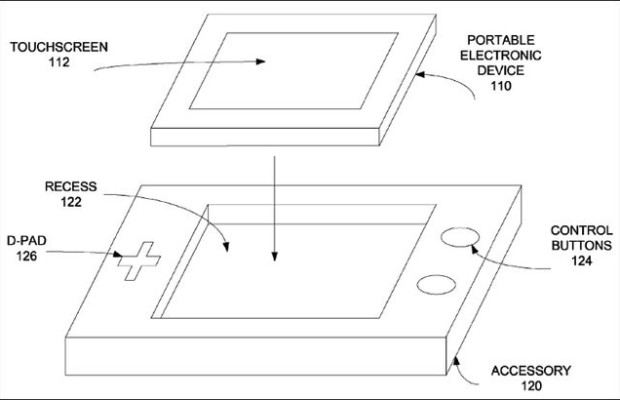 The US Patent and Trademark Office (USPTO) published its latest patent Apple. The document №8,939,838 we are talking about "accessory to control games on a portable electronic device» (Accessory for Playing Games with a Portable Electronic Device).
"Apple" Empire patented holder for smartphones equipped with gaming controls – spider, buttons, and so on. In this case, the unit cell is proposed to establish a special recess in the housing of the accessory.
As planned by Apple, the holder may have different modifications – for example, to communicate with your smartphone in landscape or portrait orientation. Furthermore, the accessory may comprise additional electronic components – speaker, microphone, camera, and so forth.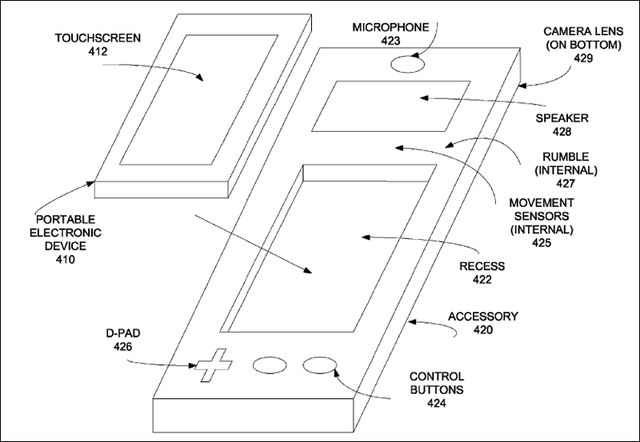 For the exchange of data between the controller and the mobile device is proposed to use a wireless connection that eliminates the need to integrate the connector. In addition, the system provides for the possibility of multiple holders for the organization of multi-player games.
About Apple's plans for the withdrawal of gaming accessories on the market have not been announced.
Apple has patented the game controller holder for Smartphones
updated:
January 29, 2015
author: