AMD brings the final gloss on the Radeon R9 300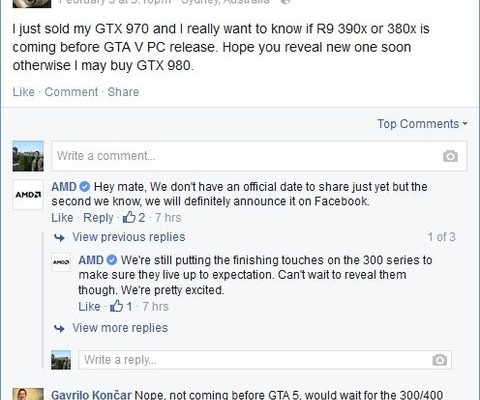 In one of his responses fan on Facebook employees Advanced Micro Devices admitted that the company brings the final polish on the new models Radeon. This is in good agreement with previously published news that a new graphics card for Fiji XT has successfully passed the certification process.
Of course, we and our readers know that, according to executive director, Lisa Su (Lisa Su), the launch of Radeon R9 380X is scheduled for the second quarter of this year, but after the beginning of the second quarter to just over a month, and as a result may be, that will have to wait is not too long. It lay great expectations and partners AMD's graphics cards, especially against the background of the scandal with the NVIDIA GeForce GTX 970 sales of new Radeon should be very good.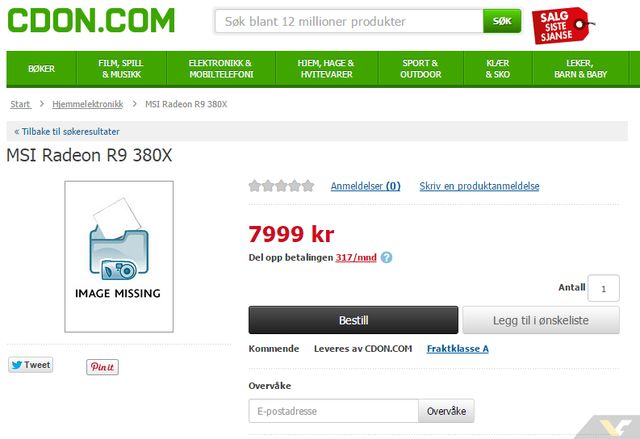 Some chain stores are so confident in AMD, which has already created a page for the relevant goods – graphics card Radeon R9 380X and 370X. It's been 16 months since the announcement of the flagship of the current generation, Hawaii XT, so that further delay in the issuance of a new generation of video cards AMD will clearly not at hand. We hope that the updated line of AMD Radeon really happens in the beginning, rather than in the middle or end of the second quarter.
AMD brings the final gloss on the Radeon R9 300
updated:
February 8, 2015
author: