AMD led the development of 16-nm hybrid processors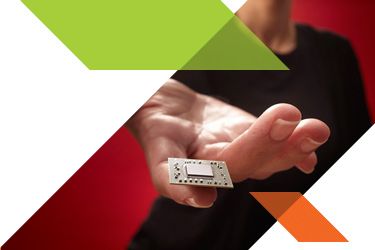 If you believe the recently published excerpts from the "road map" AMD, this developer of processors next year will take place under the sign of the 14-nm technology. If we consider that some AMD processors are still available on 32-nanometer technology, and the rest – to 28-nm technology is substantial progress. Thus, AMD can immediately jump over the 20-nm technology and 16-nm technology, but it still clearly?
Final conclusions can be made only positioning in the plans AMD release graphics solutions, and "custom" chips such as those used in game consoles Sony and Microsoft. Earlier, representatives of AMD's quarterly reporting the conference hinted that the long life cycle of chips for video game consoles do not exclude the possibility of migration to more favorable technological processes of manufacture. It was then, we observe a 20-nm process technology, which in the current agenda of AMD have not been mentioned. Earlier this year, the company mentioned that conducted the development of several 14-nm products. Incidentally, the details of these plans should be disclosed on the AMD event for analysts to be held at the upcoming week. To get lost in time to announce today Sunday, a new week begins tomorrow.
Quite an interesting discovery made by our colleagues from the site KitGuru, which "social network of professionals" LinkeIn found mention of the professionals who worked on the creation of AMD hybrid processors preparing to release 16-nm technology using FinFET at the facilities of TSMC. AMD has previously distributed orders between TSMC and Globalfoundries, if it was a hybrid processor. In addition, you should not claim that a given processor will be addressed directly to ordinary customers. It could be the same "custom" chip technology migrated to the 16-nm process technology, customers can pay for themselves. Finally, information on relevant activities of experts AMD could become obsolete if the company abandoned plans to release 16-nm processors with the involvement of TSMC. However, the finding was interesting.
AMD led the development of 16-nm hybrid processors
updated:
May 3, 2015
author: