Turning a travel charger on a Linux machine: the mad project of Robinson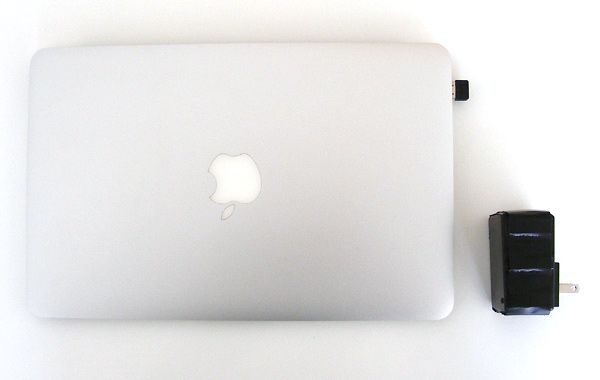 Progress in miniaturization has allowed to conceive some very interesting experiments in computer science. It is clear that in a few years it will be possible to integrate a relatively powerful within the space of traditional USB sticks today, but right now there are some notable projects, although they are not power their point of interest.
Among these, we mention the new experiment of Chris Robinson of NODE, the same who had shown a small pocket computer with integrated display-based Raspberry Pi. With the new project, however, Robinson takes miniaturization to another level, being able to integrate an entire Linux system in a travel charger, explaining step by step procedures for the assembly.
The project is based on the Robinson board development ODROID-W, based on an ARM Cortex-A5 to 700MHz operating frequency. The system is supported by 512 MB of RAM, the compatibility with SD memory cards and Wi-Fi networks by means of an external adapter. The software running under OS Raspbian specifically, in customized version for your hardware.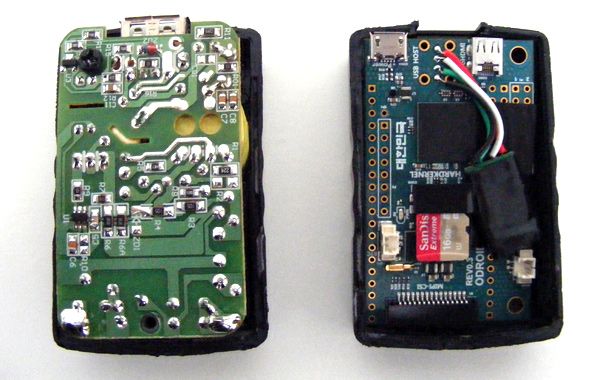 As we wrote above, Robinson described step by step procedures for disassembly of the charger and for the assembly of the system, emphasizing how dangerous it can be tinkering with integrated components. In addition, the guide is the entire list of the equipment needed during construction. It is a very particular project and of course limiting because of the very low computational power, but that could have a variety of uses.
The small computers could be used as a media server, relay TOR node for mining Bitcoin, for a VPN or personal, also, for a Linux system itself without too many ambitions details from a few tens of euro.
Turning a travel charger on a Linux machine: the mad project of Robinson
updated:
March 19, 2015
author: