TRENDnet has announced a new router TEW-828DRU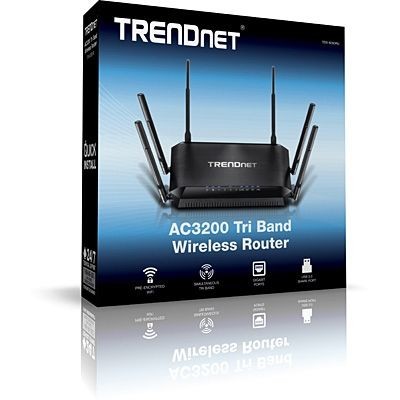 802.11ac wireless standard continues its triumphant march across the planet. Another manufacturer of networking solutions for the home and small office, the company TRENDnet, has introduced a new model of router class AC3200, supports three modes of operation. Model TEW-828DRU will become the flagship of the line of related products company.
Through the use of dual-core processor with 1 GHz and three radio blocks TEW-828DRU able to operate in three frequency modes. The aggregate data rate at full load all the channels can reach 3.2 Gb / s. In real-world scenarios speed, of course, will be more modest, especially as the standard Wi-Fi bandwidth is shared among all members of the network.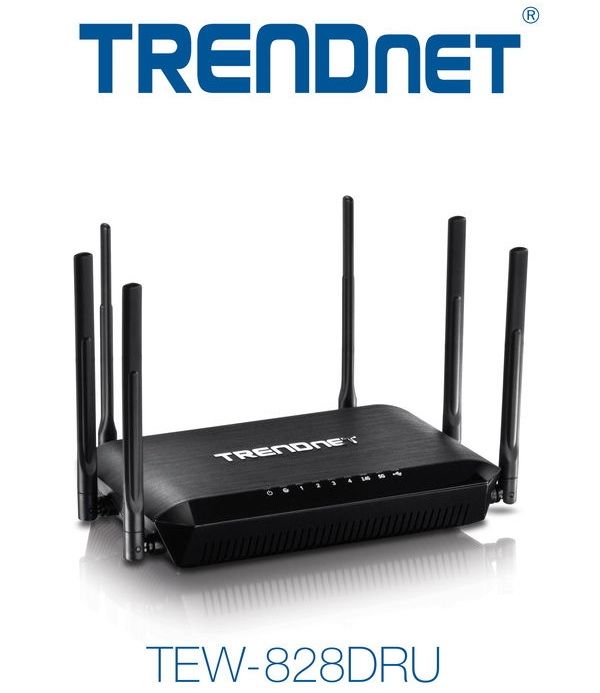 New TRENDnet router supports two-channels of 5GHz, each of which is designed for peak bandwidth 1300 Mbit / s, and the third channel is in the range of 2.4 GHz – its capacity limit of 600 Mbit / s. New also has a USB 3.0 port for connecting high-speed drives and supports OpenVPN. Cost TEW-828DRU quite high – $ 280.
Source: tomshardware.com
TRENDnet has announced a new router TEW-828DRU
updated:
March 21, 2015
author: