SSD Super Talent mSATA SJ2 designed for compact PCs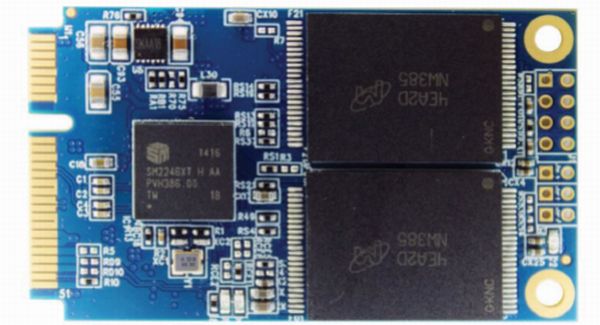 Super Talent has announced a new series of SSD mSATA SJ2, endowed with improved performance compared to peers and, most importantly, a very compact size. Due to their small size can be used in desktop PCs very small sizes, as well as Ultrabooks and Tablet PCs.
SSD-drives Super Talent mSATA SJ2 capable of operating at a temperature of from 0 to 70 degrees Celsius and humidity of withstanding up to 98%. This makes them more unpretentious than most drives this form factor. The manufacturer also told about their high-speed performance – up to 160 MB / s write, and up to 480 MB / s read. Of course, it does not record levels, but do not forget about compact – the size of drives are only 51h30h4 millimeter.
Series Super Talent mSATA SJ2 includes drives with capacity from 16 to 128 gigabytes, plus the soon to be added more capacious model. Each of these modules are used with MLC multilevel cell memory. The value of new media is still unknown, but their sales are to begin before the end of spring. As mentioned earlier, Super Talent mSATA SJ2 have a very wide range of applications.
SSD Super Talent mSATA SJ2 designed for compact PCs
updated:
April 9, 2015
author: