SBC H88: Allwinner A80 chip in tandem with 4 GB of RAM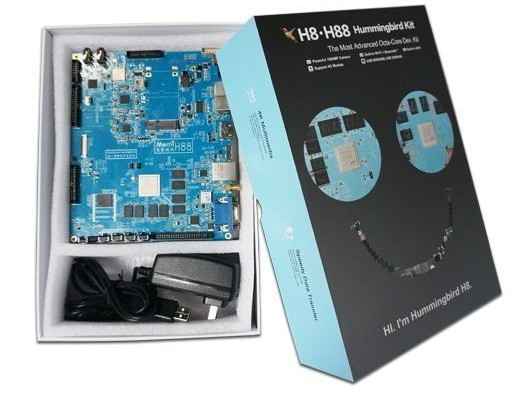 SBCs are increasingly attracted the attention of beginners radioelektronschikov enthusiasts who are familiar with the soldering station and want to try their hand at creating different systems – as robotic mechanisms and multimedia devices for cars, say, or the components of "smart" home. It's no secret that the push for such experiments, first of all, the availability of this type of product, as well as detailed guidance from the manufacturer as a set of accompanying documents, which are supplied with the most popular models of microcomputers.
Palm in the designated segment confidently hold Arduino UNO and the Raspberry Pi. Despite far from the top parameters of their products combines two fundamental characteristics: extremely low cost and ease of use. However, this does not mean that the market there are no other attractive offers, the emphasis would be on that make computing capabilities and more advanced hardware component. So, the Chinese firm Merrii Technology has already established itself as a reliable supplier of boards for developers due to the model H8, and now is trying to attract the attention of new users using the microcomputer H88.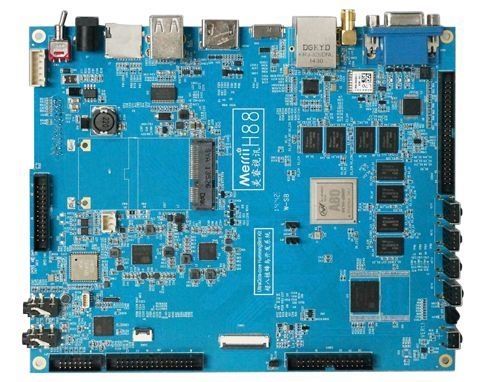 Fee for developers H88, which is a logical continuation and improved aforementioned H8, is impressive even for experienced engineers characteristics. It is based on an eight-processor SOC-Allwinner A80 quad-core Cortex A15 and four Cortex A7, built on an architecture big.LITTLE.
To provide adequate performance graphics accelerator system will PowerVR GC6230 together with 4 GB of RAM DDR3. On board you will also find:
Flash memory capacity of 8 GB, expandable microSD cards for another 32 GB;
built-in GPS;
dual-band module Wi-Fi;
module Bluetooth 4.0;
Ethernet-controller;
interfaces HDMI 1.4, VGA;
3.5mm audio jack and microphone;
IR transmitter;
two ports USB 2.0, one USB OTG 3.0;
Mini PCI slot modules for LTE.
Dimensions H88 is 188 × 155 × 35 mm. As a software environment for micro-provided operating system Android 4.4.4 or Linux 3.4. Included with the device manufacturer promises to provide the most detailed technical documentation.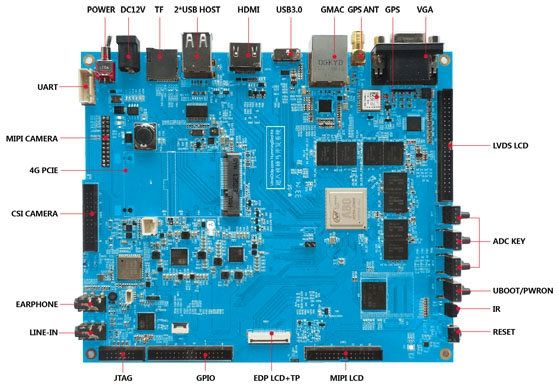 Unfortunately, representatives Merrii Technology decided not to articulate the value of its novelty, but expected to be close to the $ 35 Raspberry Pi 2 price, of course, not worth it.
SBC H88: Allwinner A80 chip in tandem with 4 GB of RAM
updated:
February 3, 2015
author: