MSI Afterburner 4.1.0 launches a revamped interface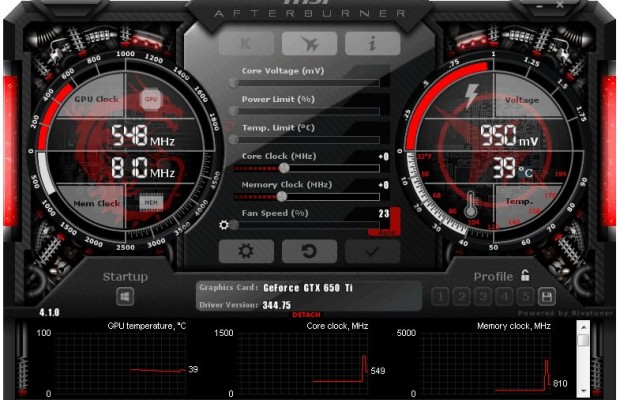 Definitely one of the best programs for monitoring and overclocking graphics cards is MSI Afterburner, jointly developed by MSI, Guru3D and responsible team Riva Tuner. This software has reached version 4.1.0 end, and with it renewed the interface so long has accompanied the software to give it a more visual features and a more modern aesthetic. Of course, this new version also includes other minor improvements, but the main one is the new interface.
The head of the new interface for MSI Afterburner is Drerex Design, which has gotten even keep the old "skins" of the software to integrate the new model, so habituated to this program users (including myself included, since long) do not feel lost with the new functions available.
MSI Afterburner supports all NVIDIA graphics cards from the GeForce 6 series from AMD and Radeon HD 2000 series and need to run NVIDIA Forceware 96.xx drivers and above or AMD Catalyst 9.3 or higher. Still, the program can be run with any graphics card, but yes, with limited functionality without possibility of changing values.
To download and view the full notes of the new version you can access web Guru3D.
MSI Afterburner 4.1.0 launches a revamped interface
updated:
December 23, 2014
author: