LG released the plastic version of the cardboard helmet Google VR for G3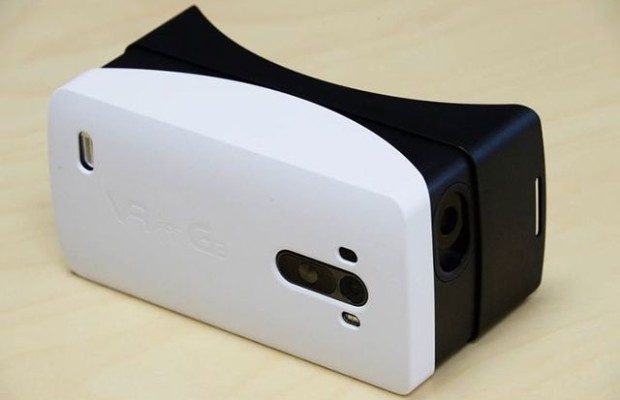 Interest in the market of virtual reality technology is constantly growing. The latest example of this kind was the announcement of the Korean company LG plastic version of the cardboard helmet Google Cardboard called VR for G3. The device is essentially a body with optics, as well as Cardboard, and for the technical aspects of virtual reality meets smartphone. Setting supported by a small number of applications and games already available in the store Google Play.
VR for G3, as well as the name suggests, is designed for the smartphone LG G3. Design based on a template Google Cardboard, which is a very simple-looking helmet. A ring magnet to select menu items located on the left side, there is clipping for the volume keys smartphone slot for flash, autofocus and dynamics.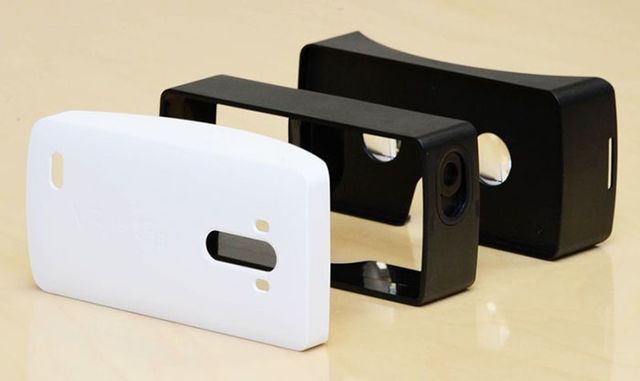 No assembly is essentially not required – just need to place the G3 to the correct place and run the application compatibility. Three components of the helmet is well fastened together, so do not need the gum or adhesive tape, as is the case with Cardboard. In the photos, you can also notice two clues that will surely intended for the strap.
The device VR for G3 is available free of charge to buyers of new LG G3, but details on the individual prices of the helmet is not reported. For comparison: the helmet Samsung Gear VR, which also requires Galaxy Note 4, worth an impressive $ 200. However, Samsung's decision certainly can provide some better virtual environment.
LG released the plastic version of the cardboard helmet Google VR for G3
updated:
February 11, 2015
author: