Koolance offers a water block for GeForce GTX Titan X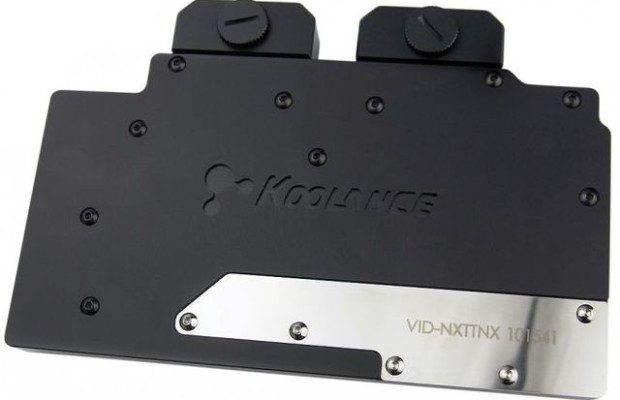 Not all manufacturers of cooling systems manage to enlist the support of AMD and NVIDIA in preparation for the announcement of the new cards, but because in many cases water blocks for the new graphics solutions come with some delay, which is perfectly normal. That's your water block Koolance VID-NXTTNX for video cards GeForce GTX Titan X reference design began selling just now.
The base of the water block is made of copper and nickel-plated. Above the point of contact with the water block GPU sole inner side has a system of microchannels (0.5 mm). The mass of the water block is greater than 1 kg. Wishes to collect a combination of several interconnected water blocks can buy special connectors cost from $ 39 to $ 59.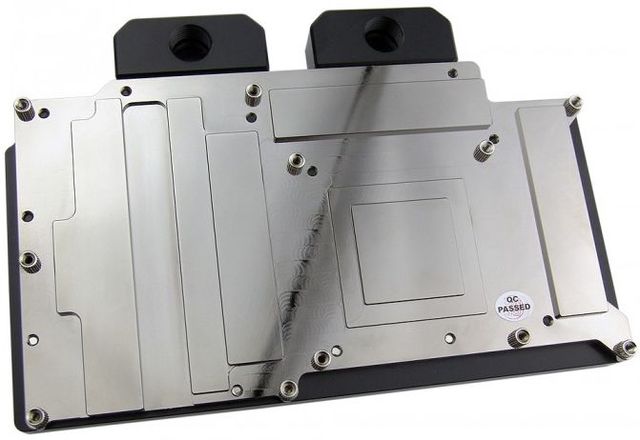 The very water-block in the company's online store Koolance costs $ 129.99. The company also offers a reinforcing plate made of aluminum for the back side of the PCB GeForce GTX Titan X.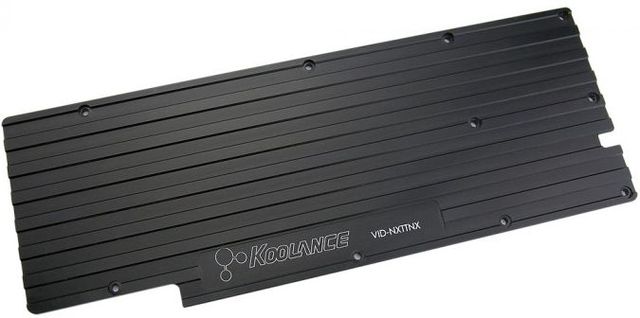 For some reason, the plate as the mass of 1.02 kg, the price of the product is $ 34.99. When ordering multiple items of the same name, the buyer can save a little. Fasteners and thermal interface included in kit with both water-block, and a reinforcing plate.
Source: Koolance
Koolance offers a water block for GeForce GTX Titan X
updated:
April 16, 2015
author: