Intel introduced two new mobile processor Haswell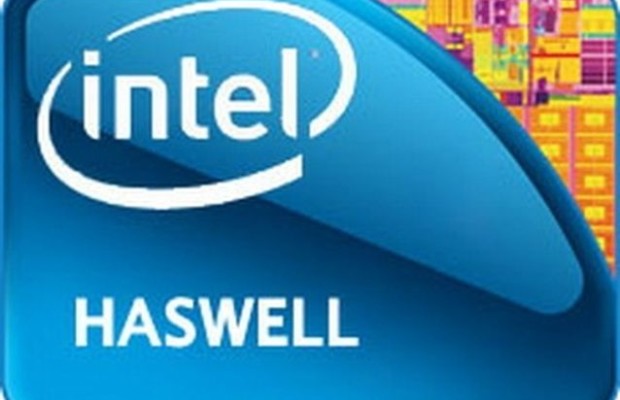 Intel Corporation this week introduced the world to two new mobile microprocessor based on 22-nanometer architecture Haswell. The new chips were named Core i7-4720HQ and Core i7-4722HQ, they serve as a substitute for Core i7-4710HQ and i7-4712HQ respectively.
New products may offer about 4% more performance due to higher clock speeds in the base and turbo mode. Both are priced at $ 378. Core i7-4720HQ – typical quad-core chip Haswell supporting Hyper-Threading. It operates at 2.6 GHz with the possibility of raising it to the turbo up to 3.6GHz. For model i7-4712HQ these figures are 2.4 and 3.4 GHz. Supported instruction sets AVX x86 and AES, as well as technology VT-d.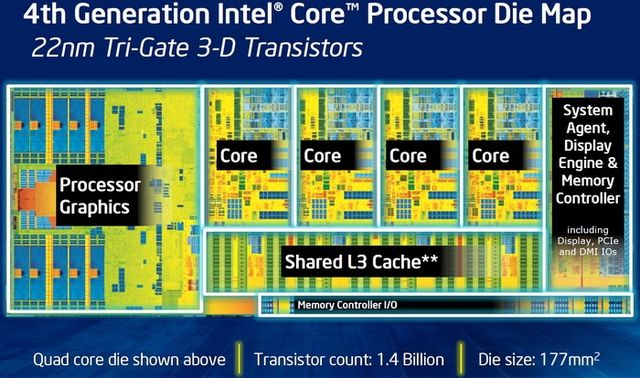 In both processor has 6 MB cache in the third level and the graphics core Intel HD 4600 running at 400 MHz with the ability turbirovanie MHz to 1200 MHz. As for the chip i7-4712HQ, it is already clear to readers, is an energy efficient version i7-4720HQ. Teplopaket it is only 37 watts to 47 watts in the base model. Of course, this is achieved by reducing the clock frequency and limitations turbo graphics core at 1150 MHz.
Intel introduced two new mobile processor Haswell
updated:
January 24, 2015
author: