In the micro-PC Innovatech T-0264W fits two USB-ports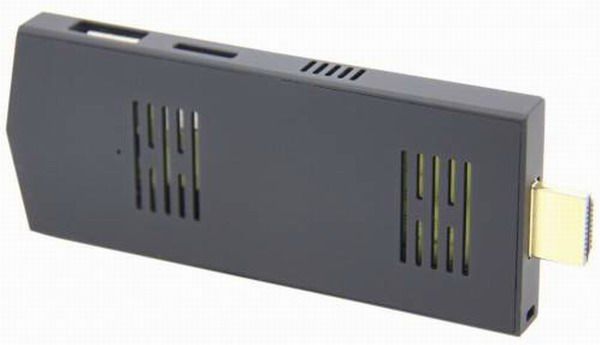 A new microcomputer Innovatech T-0264W, yesterday competitor Intel Compute Stick. He also has a ultra-slim size, but it stands out from all its analogs advanced electronic filling and expandable functionality.
In particular, the housing Innovatech T-0264W there are just two full-sized ports USB 2.0, whereas the majority of the PC in the form of flash cards such port is represented by a single copy. Next, the computer offers not 16 or even 32 GB ROM – internal memory it once 64 gigabytes. However, for all the good always comes at a price, and the cost of the new items is 260 US dollars, but this price includes a lot of useful things, in addition to the above advantages – for example, the input for headphones with a 3.5 mm connector, which also is not as too often.
Innovatech T-0264W comes with a microSD port under the 128-gigabyte card, 2 GB of RAM and a processor Intel Atom Z3735F series Bay Trail, which includes four cores. Also there are modules Wi-Fi 802.11n and Bluetooth 4.0. Computer consumes very little power and is connected directly to the monitor via HDMI. Power is supplied to microUSB. Supplied OS Windows 8.1.
In the micro-PC Innovatech T-0264W fits two USB-ports
updated:
April 26, 2015
author: